Use this great free printable pack to help teach gratitude and thanksgiving through scripture for the whole family to study together.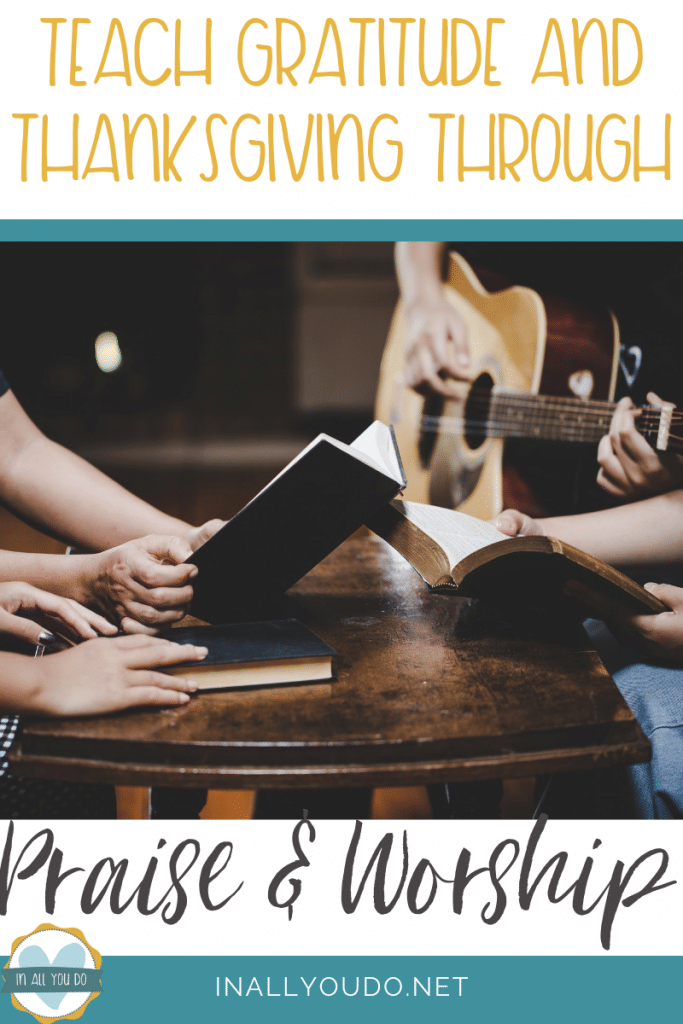 This free printable scripture pack teaches gratitude and thanksgiving through praise and worship. Research scriptures in the Bible on gratitude and thanksgiving and write them down on index cards or in a journal to keep and memorize.
There are many different ways to worship. You can sing praise songs, you can also worship by reading the Bible, dancing, and doing a Bible study as a family.
Use the dinner table as an opportunity to get the whole family together to practice gratitude. Discuss what it means to have a grateful heart.
In addition to all the Thanksgiving holiday topics talked about, like pilgrims and Indians this time of year; you can also talk about God's goodness, having peace and joy through God, and having a peaceful heart.
Start keeping a gratitude journal. This idea is perfect for the whole family. You're never too old to write down what you're thankful for. If your child is too little to write on their own then you can always write down what they say for them.
Check these links out for more free Thanksgiving printable activities.
The following two tabs change content below.
Latest posts by Isa Fernandez (see all)