Have fun while keeping track this April 2023 along with your students by using this awesome free to print April calendar page.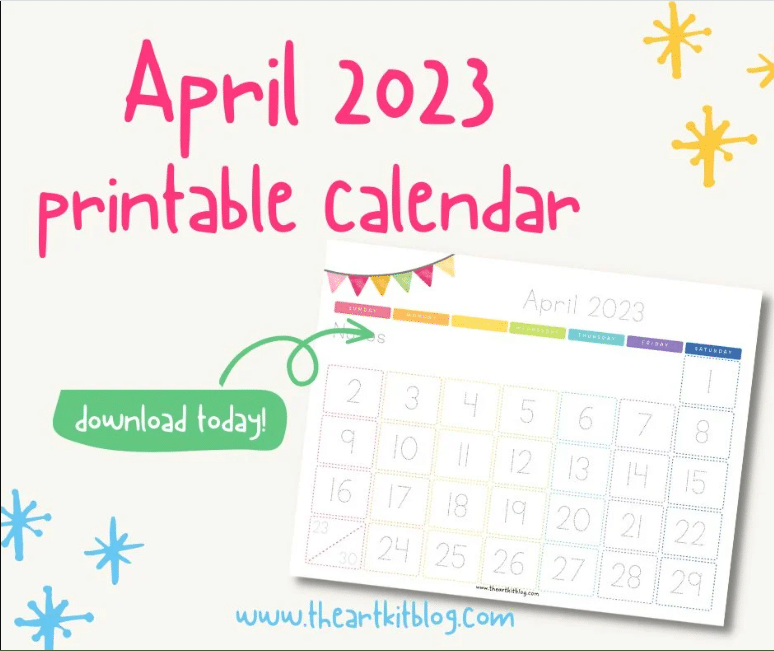 Check out this super awesome free to print calendar page that anyone can use for keeping track in the days this beautiful month of April for the 2023 school year.
Anyone can find use with these easy to download and use and free to print April themed calendar page. Print out multiple copies if you find the need to so that way you and your students can have your own personal copies to use.
Write down school lesson plan schedules, add in extra circular actives such as sports, and other daily responsibilities that you need help keeping track of throughout the month.
This is a great way to teach your kids personal responsibilities by having them write down and keep track of their school lessons, and other daily plans that they have to keep up with.
Kids are never too young to start learning days of the week, and how to schedule and plan around the weeks in the month and this free to print April calendar page is the perfect way to teach them how.
Click these links to find some more awesome calendar pages.
The following two tabs change content below.
Latest posts by Isa Fernandez (see all)