Use this super helpful and free printable blank calendar page that you can easily print out and use in a classroom or for your whole family to help stay organized.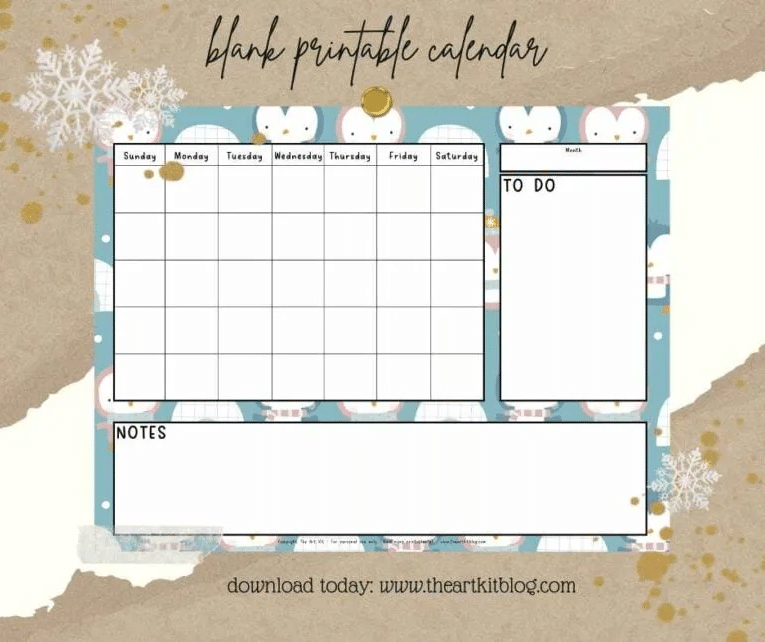 You can print out as many copies as you would like of this free to print blank calendar page and use it for all of your daily organization needs. There's also extra space on this calendar page for note taking or writing down goals to keep track of, or even to write down grocery lists for the family at home.
If you're using this free to print blank calendar page for school you could print out a copy for yourself the teacher, and a separate copy for your student to use independently and separately. This is a great way to teach young kids how to be responsible and accountable for finishing their work on time and making it to certain events on time.
If you have a laminating machine available that works to use then a great idea is to laminate this free to print blank calendar page so that you can change it each and every month using draw erase markers.
Check out these links below for more free printable calendar pages.
The following two tabs change content below.
Latest posts by Isa Fernandez (see all)