Check out this very pretty floral themed undated calendar page that you can fill out and use for all of your needs met as necessary whether you're a parent, a teacher, or a student.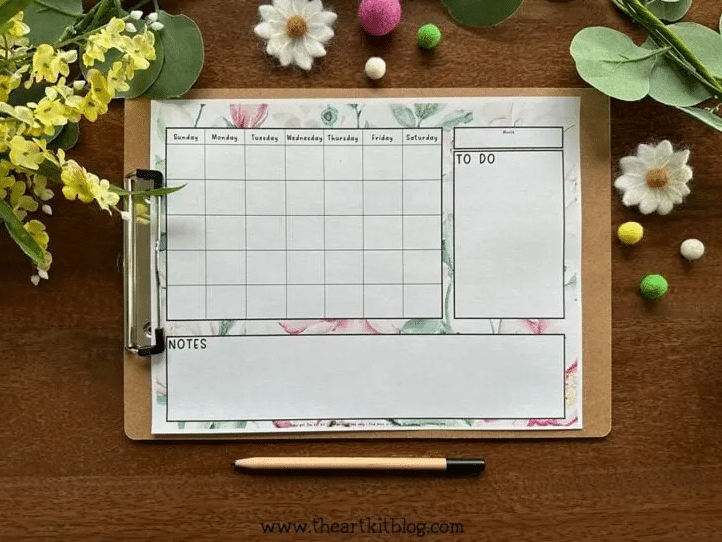 You can use this free to print pretty floral themed calendar page however you see needed whatever works for you. If you want to share it with the whole family you can print one out, laminate it if you possibly can, and hang it on the refrigerator in the kitchen for the whole family to see and use together to keep track of important dates, upcoming events, and other special occassions.
You can also choose to frame this pretty floral themed blank undated calendar page, either framing it or laminating it will both give you the option and opportunity to use draw erase markers so that you can keep it for every month and just change out the information as time goes on.
Printing out a separate copy for your kids to be able to use for themselves independently can help teach younger children to hold themselves accountable for remembering important dates as well as staying up to date with certain school projects that might have due dates. You can also use calendar pages for teaching and reviewing days of the week and how many days are in each month.
It's completely up to you however you choose to use and take advantage of this wonderful free to print pretty floral undated calendar page in your own home or in a classroom setting at school. The possibilities are endless so you can get creative with just how you want to.
Check out these links below for more free printable calendar pages.
The following two tabs change content below.
Latest posts by Isa Fernandez (see all)