These super cute, fun, and free to print animal themed Valentine's bookmarks are the perfect thing for you and your class to use in reading books this year in school.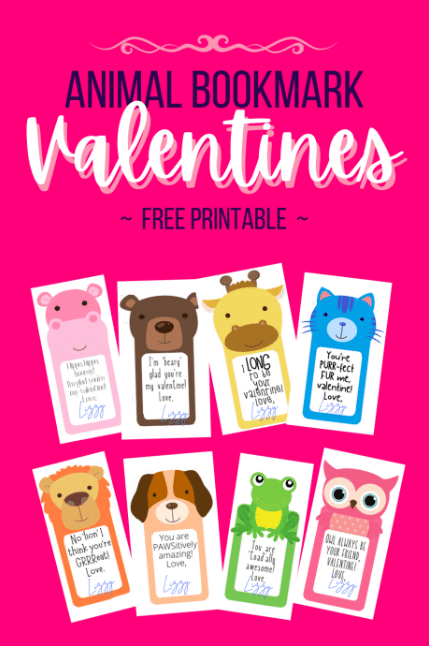 This is a perfect, fun, and free to print Valentine's Day gift for students to be able to give to one another this year for Valentine's Day if you're in a school together or perhaps throwing a V-Day party with friends!
Using cute, fun, and free to print animal themed bookmarks are a great gift to give to kids to encourage them to read more often! Now they have a reminder and a place to mark where they're at in their books.
Whether you're trying to get your child to read more for school or they naturally love reading lots of books all the time, these super cute animal themed bookmarks for Valentine's Day is a great and easy thing to be able to give to your kids of multiple ages.
Each bookmark comes with a different animal for your kid to be able to pick, choose from, and even trade with each other for fun. There are multiple different animals included with this free printable pack which include a dog, cat, bear, giraffe, lion, owl, and more!
Check out these links below for more free printable bookmarks.
The following two tabs change content below.
Latest posts by Isa Fernandez (see all)