This is the perfect free printable coloring page that has Abraham Lincoln that you can easily add to whatever your kids have and use for history study lesson plans at home or in class.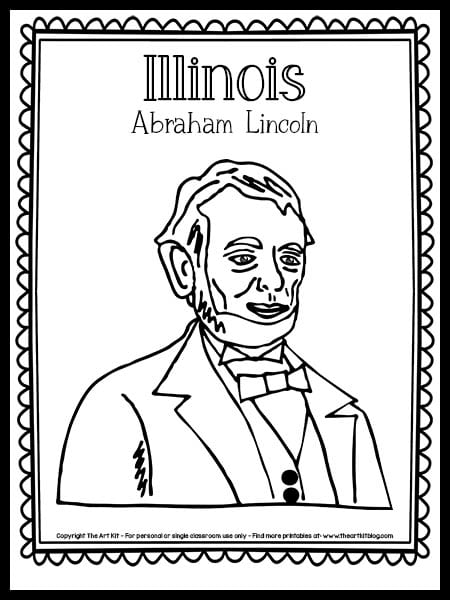 You can use this free printable Abraham Lincoln coloring page to celebrate his birthday this month, President's Day, or add to a United States of America unit study.
Kids of all ages love and can enjoy completing coloring pages. They can easily use this fun and free printable Abraham Lincoln coloring page for play time as well as learning and using it as apart of a lesson.
When kids get to have fun while learning at the same time they are more likely to feel engaged in what they are learning and understand and remember easier as well.
Add this free printable Abraham Lincoln coloring page to any kind of Abraham Lincoln lesson or unit study that you're doing to learn all about him, the great things that he managed to accomplish, and what kind of president he was while he was alive.
You can either choose to let your students copy a real life picture of Abraham Lincoln to color the free printable page realistically, or you can let your kids get creative and use their favorite colors to color and decorate the page however they would like to and have fun with it.
Check out these links below for more free printable coloring pages.
The following two tabs change content below.
Latest posts by Isa Fernandez (see all)