Give your preschool and kindergarten aged students something to look forward to with these fun and free printable letter N coloring pages for kids.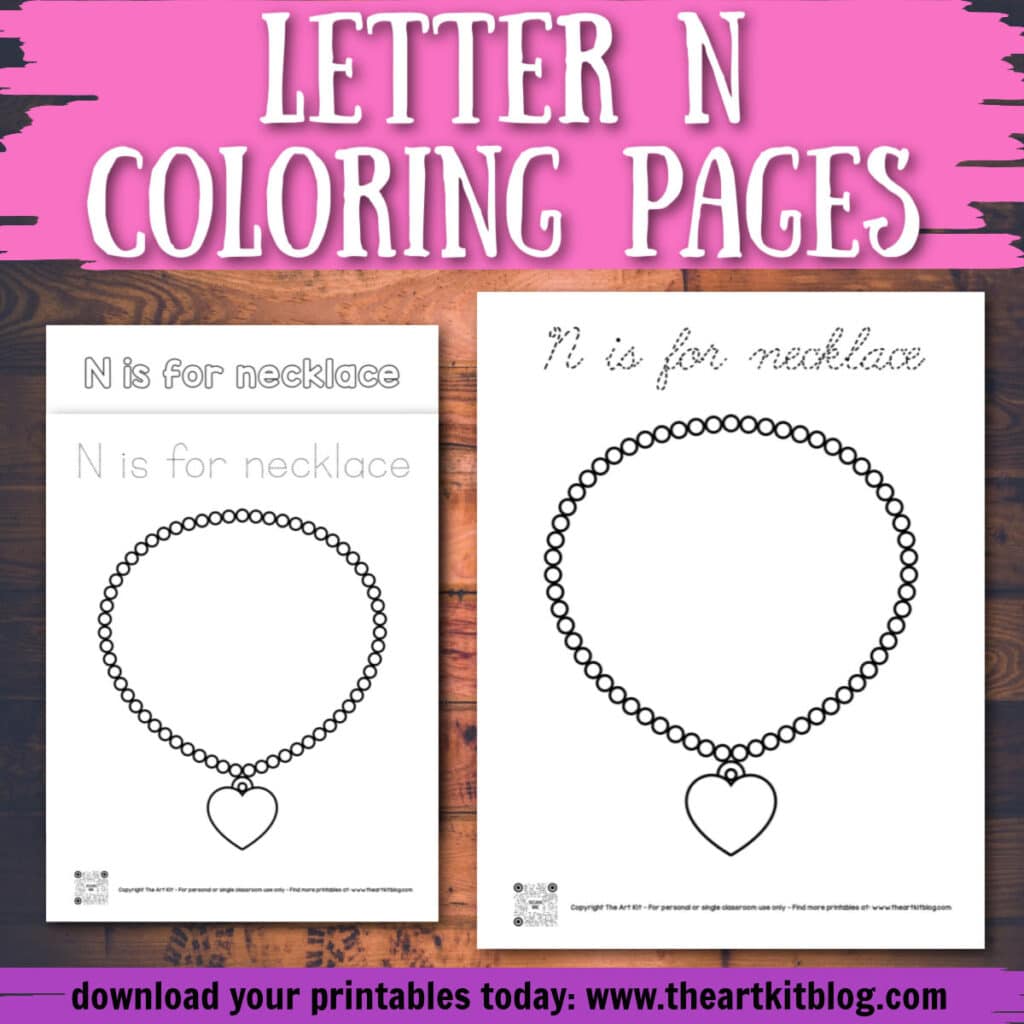 Download and print these free letter N learning coloring pages for your young ones to be able to enjoy. Watch as your kids get excited to pick out their favorite colored crayons, markers, or colored pencils to color and decorate these awesome coloring pages.
Your kids will have a great time being able to learn while having fun and feeling like they're playing too. It's important to give your students easy work to do like this sometimes as a break from their harder homework so that they don't get burned out and always enjoy learning.
Even though coloring pages are easy and don't seem like much of a learning challenge, you're still giving your child a point to focus on, these are great worksheets to add to your lesson plans when you're learning the letters of the alphabet.
When you're children are learning about the letter N, give them these worksheets to do as a break from school or to us as review.
Little girls will have a fun time being able to color and decorate these necklaces however they like. If you're using these free printable worksheets in a classroom with multiple students then you will be able to look at all the amazing and uniquely designed necklaces.
Check out these links below for more free printable coloring pages.
The following two tabs change content below.
Latest posts by Isa Fernandez (see all)