Enjoy these fun and free yoga position coloring pages that the whole family can enjoy.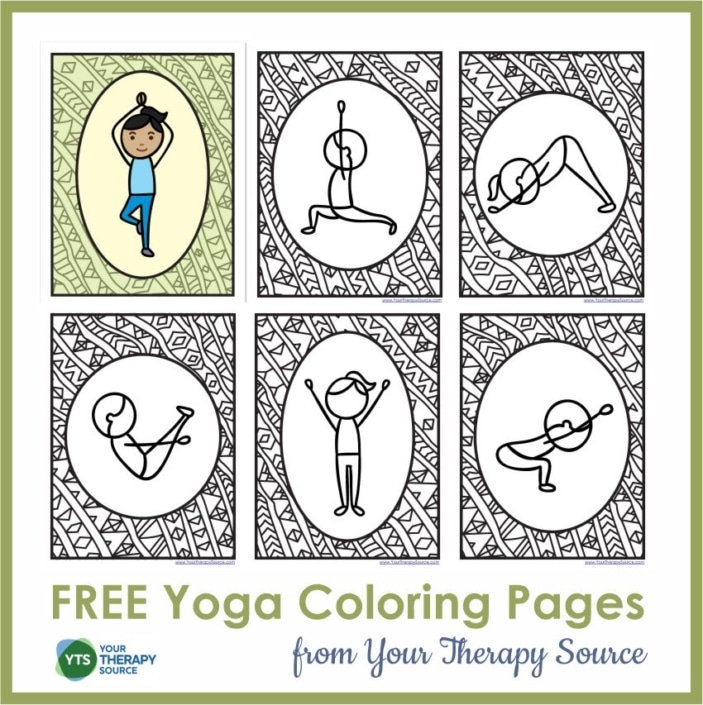 Yoga is a great way to get in your physical exercise as apart of a healthy diet and life style. Yoga is great for young kids and adults to do which makes it fun for the whole family.
There are multiple different types of poses in yoga. Enjoy these neat, free yoga coloring pages that have many different types of poses for kids to color.
These free yoga coloring pages are great for kids but adults can enjoy them also. Yoga and coloring are both things that adults can enjoy too and can both be very relaxing sometimes.
Bring the whole family together to color the free printable pages together and try to do the different yoga poses you colored together.
This free yoga printable pack comes with six different yoga poses including the tree pose, warrior pose, downward dog, boat pose, mountain pose, and chair pose.
You can use these free printable yoga coloring pages as a guide for your own personal yoga session at home or in the backyard. These yoga coloring pages can be used for indoor physical education or physical therapy, perfect for anyone to enjoy.
Check out these links below for more great free coloring pages for your students to enjoy.
The following two tabs change content below.
Latest posts by Isa Fernandez (see all)