Learn all about the different helpful people and the jobs that they do in our community to make it a better place for everybody with these free printable coloring pages for kids.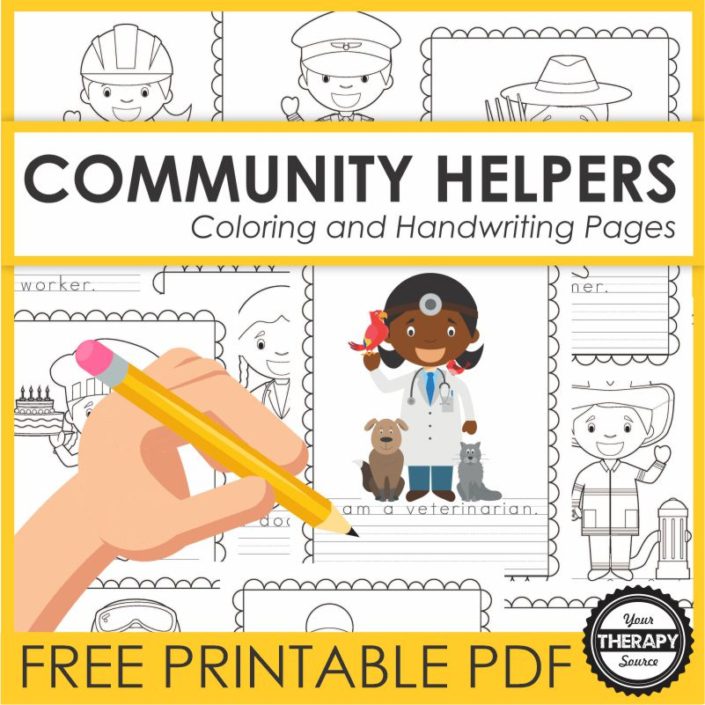 Kids can have fun while learning at the same time with these free printable community helper themed coloring pages. Learn all about the different kids of people and special jobs they have and do to make our community a better place.
These free coloring and hand writing practice printable pages are perfect for young kids, for toddlers, preschoolers, and older kids too.
This free coloring page printable pack highlights ten different special jobs that people do in our neighborhoods and communities.
Have fun by asking your students what they want to become when they grow up. These pages can help give your students great ideas about what they want to become when they get older.
Kids can color these free printable pages with their favorite colored crayons, markers, and/or colored pencils.
Learn about firefighters, farmers, mail carrier, doctors, and more with this free printable pack for coloring and handwriting practice.
Make sure that kids have a greater appreciation for the special people and the helpful work that they do all around us. Explain to kids that doctors are just normal people too but that help people feel better as their job.
Check out these links below for more great free printable coloring pages for kids.
The following two tabs change content below.
Latest posts by Isa Fernandez (see all)