Enjoy these free printable activity worksheets for your little ones who like to color. With multiple pages for hours of fun coloring.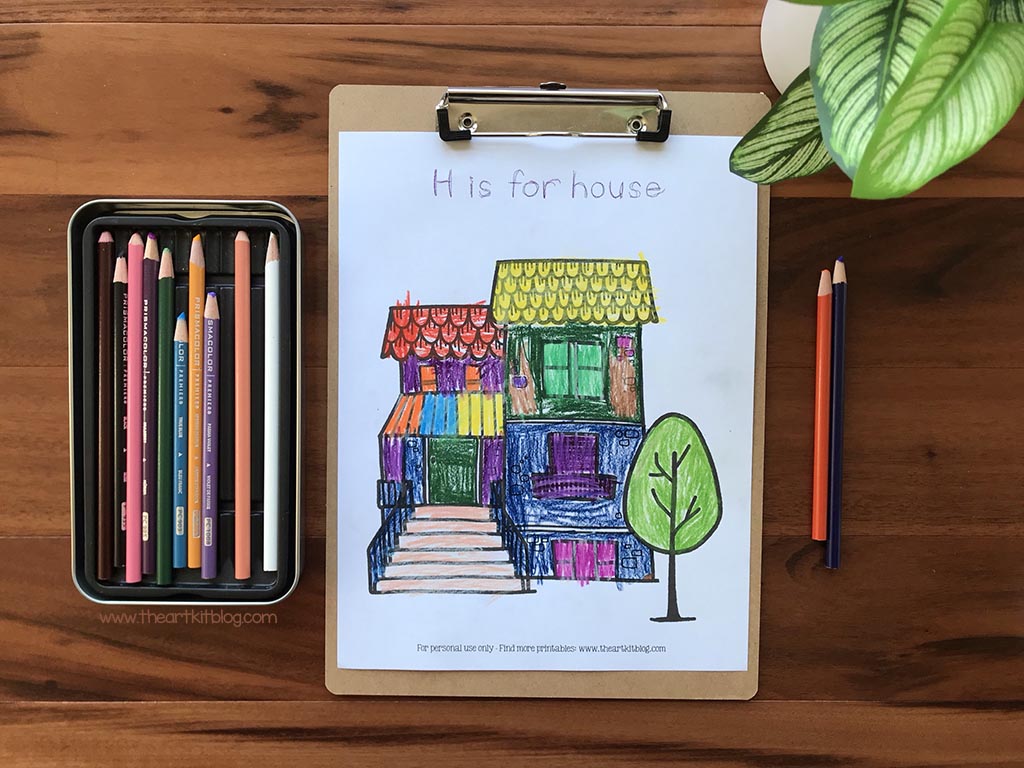 This free printable pack for kids comes with eleven pages of houses to color, writing prompts, and activity sheets.
Turn these free coloring pages into a book. This printable pack also comes with a cute and fun cover for you to decorate and use, if you did happen to want to turn it into a book. Use the book as a keepsake to show off your student's pretty pages.
Practice hand coordination and fine motor skills by coloring and staying inside the lines. Cut and paste the letters on the page and learn to spell the word 'HOUSE'.
These printable coloring pages are great for students of all ages. It's a fun way to keep them busy and entertained in between doing their other homework.
All you need to have to use for this fun activity is printing paper, scissors, glue, a pencil, and crayons or markers.
This easy, no-prep activity is great to print and use at home with your kids, or to use in a preschool full of students. Ask your children what their favorite color is to make the houses.
Looking for more free coloring pages? Check these out.
The following two tabs change content below.
Latest posts by Isa Fernandez (see all)