Check out these super wonderful, fun, free and helpful printable whole number fraction worksheets for your kids to be able to use for studying at home or in school.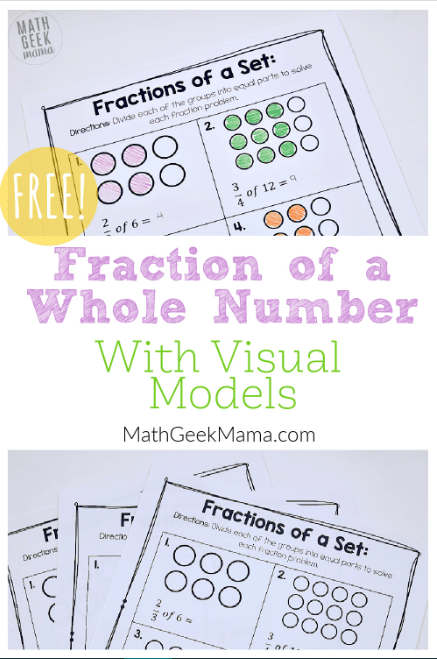 There's nothing wrong with finding and using free printable learning activity worksheets that go along with your current study lesson plans and adding a little more for just a little extra help or even for reviewing purposes.
Some kids find learning about fractions very easy and pick it up right away. Other kids might really struggle with getting the concept of fractions right away. That's okay though because every child is different in the way that they learn and when they understand things. Nothing helps more than a little extra worksheets to really help your students get it.
These are the perfect fun and free printable whole number fraction worksheets that you get to print out and use wherever and whenever you would like for that little extra practice and help that your students are needing.
It helps to be patient with your students when they are having a hard time. That's what these worksheets are for, so that they can have a little more help understanding and you don't have to do any more work as a teacher. All you have to do is easily download and print out these worksheets that are completely free!
Check out these links below for more free printable math worksheets.
The following two tabs change content below.
Latest posts by Isa Fernandez (see all)