This is the most wonderful, perfect, free printable reading log for your kids to be able to look forward to using this summer, it even has the cutest watermelon theme that makes it fun for your kids.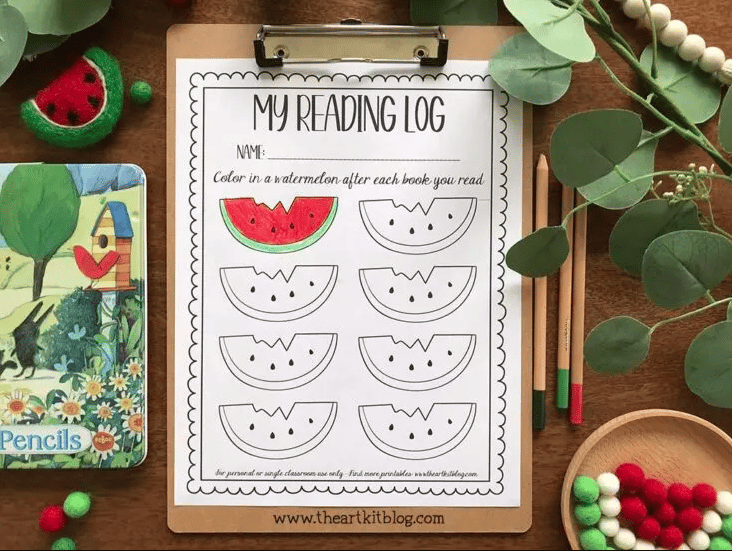 A lot of schools and homeschool moms too will require their children and students to read a certain amount of books over summer break. If it's not required it's still a nice exercise to try to make a habit for your children.
Reading can be fun and for some kids it's like pulling teeth to try to get them to read, so give them something to look forward to like this cute and fun watermelon themed reading log.
Each time your kid finishes reading a new book this summer, or if that's a lot for them you can do each time they read a new chapter, they get to color and shade in a watermelon on this reading log. This is a good way to encourage, motivate them, and give your kids something to be excited to look forward to doing.
You can keep this reading log with your child, or keep it with you in your desk to make sure you check before they color in the watermelons that they really finished the book. You can even hang the reading log on your refrigerator at home for them to be able to see every day.
Check out these links below for more free printable reading logs.
The following two tabs change content below.
Latest posts by Isa Fernandez (see all)