Enjoy these fun and free to print educational watermelon themed activity worksheet pages for your kids of multiple ages.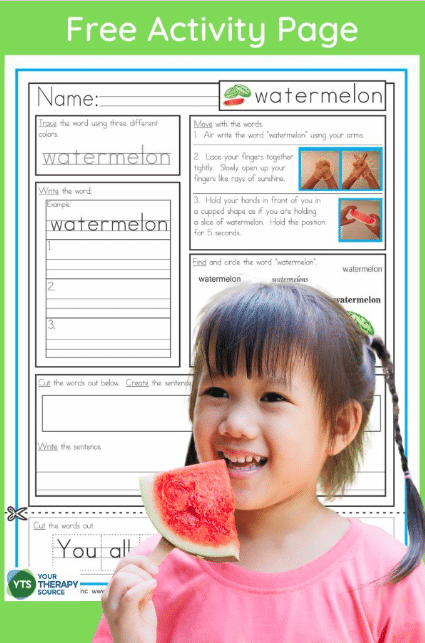 You can easily download and print out these watermelon themed activity learning worksheets and add them to your current school lesson plans. There are plenty of different kinds of learning activities included with this free to print pack of pages including cut and paste practice, writing, tracing, and reading, along with other types of activities to make learning fun for kids.
Have fun with this free to print pack of watermelon themed activity learning pages that makes learning in school an exciting experience as opposed to boring school work pages that are too hard and challenging. You can also just download and print out these pages for giving to your kids to enjoy having fun with in spare down time, not necessarily adding to school day plans.
Focus on building stronger fine motor skills, visual skill abilities, using scissors, sharpening handwriting abilities, amongst other kinds of important skills for kids to be able to build at a young age without them even realizing it.
Simply click on the link, download, and begin printing out these watermelon themed learning activities for your kids to be able to enjoy doing right away.
Check out these links below for more free printable activity pages.
The following two tabs change content below.
Latest posts by Isa Fernandez (see all)