Enjoy using these I'm A Little Teapot themed activity worksheets to help keep your kids busy entertained and preoccupied at home or in class and all at no cost to you.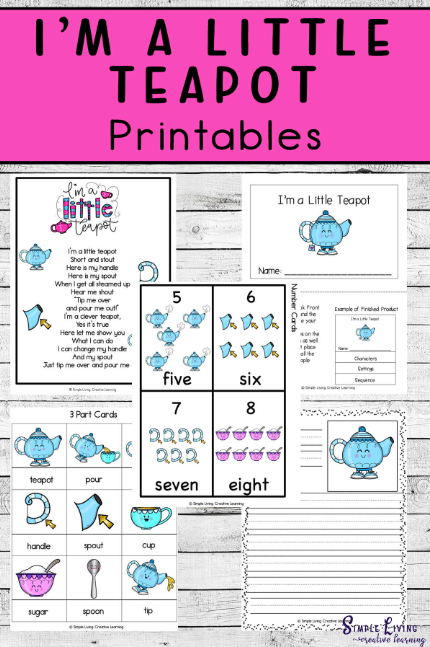 There are tons of different types of fun I'm A Little Teapot themed activity pages all which are free to print. Included with this free to print pack of fun learning activity pages are counting cards, lined paper for writing practice, a page with the poem on it to share with your students or have them practice reading, a time telling page, and so much more!
You have the option to print in color or black and white. A colored version might be more fun for your students but a black and white version can help with printing cost.
All that you will need available to use to be able to enjoy this free to print pack of activity worksheets is a printer, printer paper, coloring utensils, scissors, pencils for writing with erasers, and a binder ring.
Laminating parts of this activity worksheet set is optional but highly recommended for the extra and better durability to last a longer time for multiple repeated future uses.
Check out these links below for more free printable activity worksheets.
The following two tabs change content below.
Latest posts by Isa Fernandez (see all)