Have fun with these super easy to download and use and free to print rainbow themed activity worksheets to give to your kids and students of multiple ages and grades to be able to enjoy doing at any time.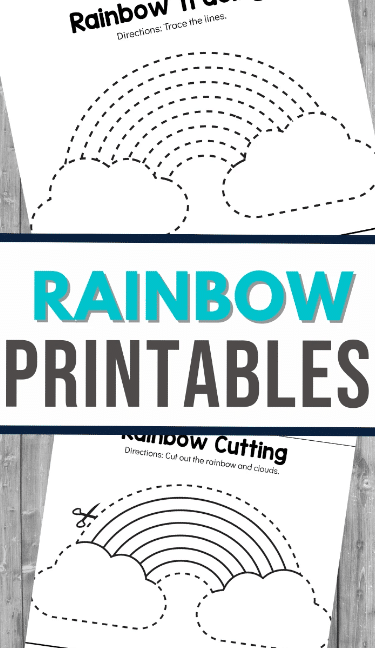 These rainbow themed activity worksheets are awesome and perfect for kids of multiple ages and grade levels to be able to learn about the science of rainbows and a ton of other useful skills as well. With tracing pages and coloring pages included with this free to print pack of pages, there is a ton of fun for your students to have.
These rainbow themed activity worksheets will be a great time for your students and can be exactly the perfect kind of skill building activity that you need to add to your lesson plans today.
With these particular tracing pages, kids will be able to trace the rays of the rainbow and then have fun coloring the page afterwards. This is great for kids who are practicing hand coordination and tracing lines. It is the perfect activity for your younger students to be able to enjoy.
There's also a cutting practice page included if you have child safety scissors and trust them with cutting practice.
Check out these links below for more free printable activity worksheets.
The following two tabs change content below.
Latest posts by Isa Fernandez (see all)