Animals are so much fun and what kid doesn't love animals! It's even more interesting when you get to learn more about them. Check out these awesome free printable walrus life cycle worksheets for your kids.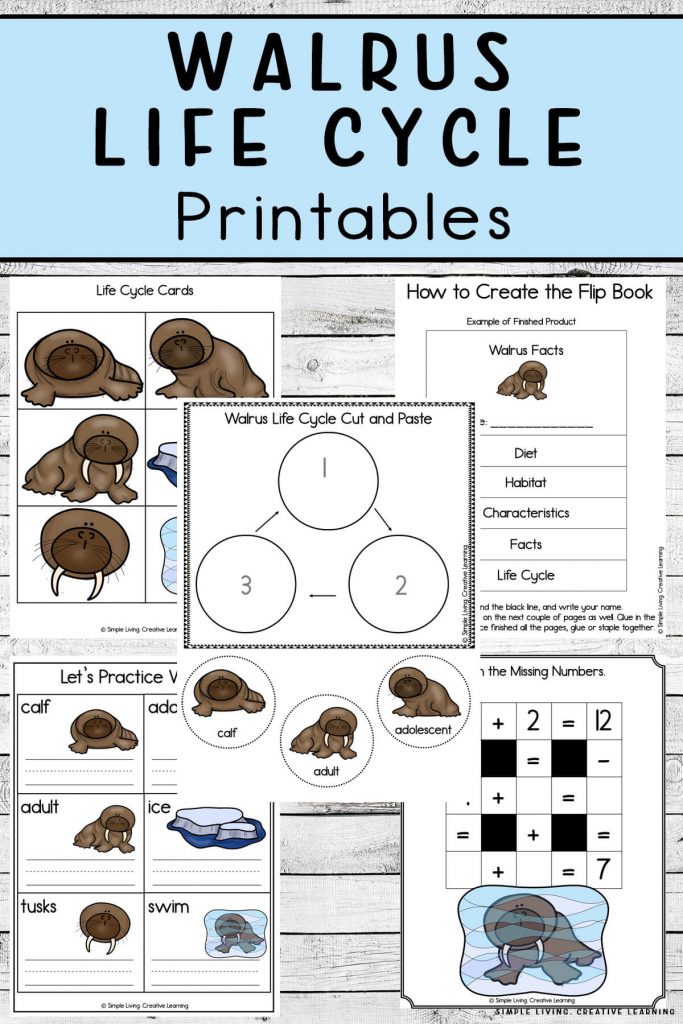 Take advantage of this free printable pack of walrus life cycle worksheets for your kids. These are the perfect worksheets to add to be apart of any kind of curriculum lesson plan at home or in a classroom.
These worksheets are easy enough that they can be enjoyed by preschoolers and elementary age students making it perfect for everybody to enjoy and have fun while learning about the walrus life cycle.
Practice cutting and pasting skills for the kids that are ready for that kind of work. Cut out and glue down the correct order of things for a walrus's life cycle.
You can have fun creating your own walrus life cycle flip book that's included to print to go along with this lesson. You get to keep a whole flip book that you made so that you remember learning all about the walrus life cycle.
Learn all about different walrus terms and vocabulary words. There are even easy math practice worksheets to go along with the walrus theme.
Check out these links below for more free life cycle printable worksheets.
CLICK HERE for hundreds of free homeschool printables
Be sure to follow the Free Homeschool Printables and Worksheets board on Pinterest!
The following two tabs change content below.
Latest posts by Isa Fernandez (see all)