Puffins are interestingly enough have the popular nickname, "sea parrot" and live most of their lives under the sea. Learn all about puffins and their cool life cycles with this free printable worksheet set.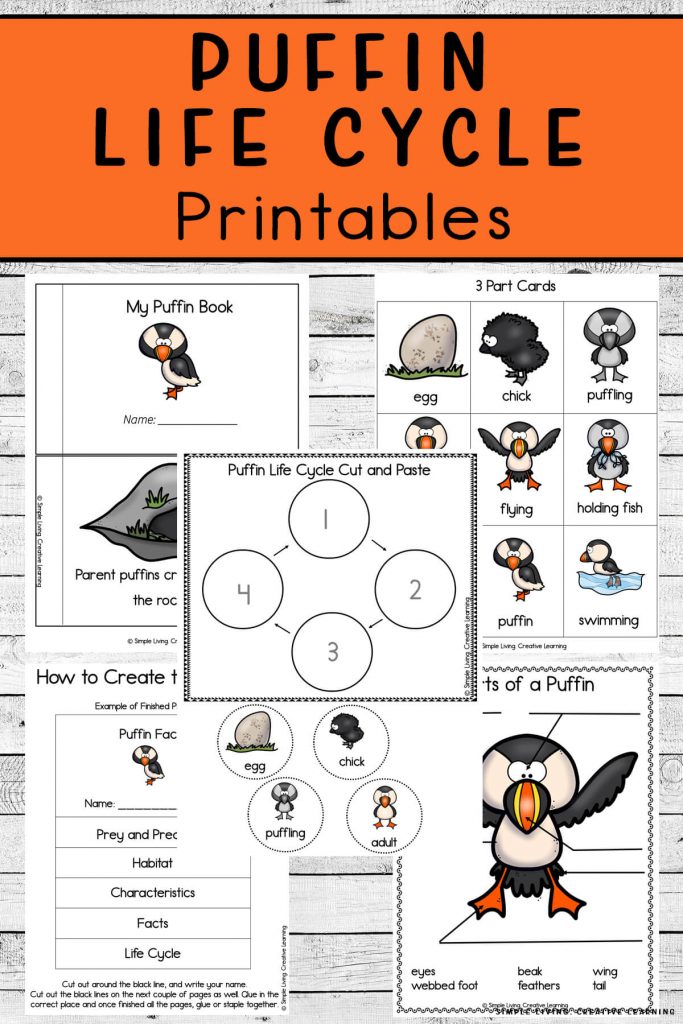 Learn all about these interesting creatures under the sea called puffins with this fun and free printable pack perfect for your students.
This free printable life cycle pack is great to print off to be able to use for studying at home, or you can print out the worksheets to use in a classroom full of students.
Your elementary aged students will have a blast being able to learn and have fun learning at the same time with these free printable puffin life cycle worksheets. This is the perfect free printable low preparation activity for your kids to add to their studies.
Add these excellent free printable puffin life cycle worksheets to your lesson plans. Your students will learn the different parts of a puffin and be asked to label the puffin worksheet.
Work on building your young student's fine motor skills with this fun practice cut and paste activity that's included with the fun and free printable puffin life cycle worksheet set.
Check out these links below for more free printable life cycle worksheets for your kids.
CLICK HERE for hundreds of free homeschool printables
Be sure to follow the Free Homeschool Printables and Worksheets board on Pinterest!
The following two tabs change content below.
Latest posts by Isa Fernandez (see all)