Crabs are such interesting creatures and a wonderful way to learn more about them is by taking advantage of these awesome free printable crab life cycle worksheets for kids.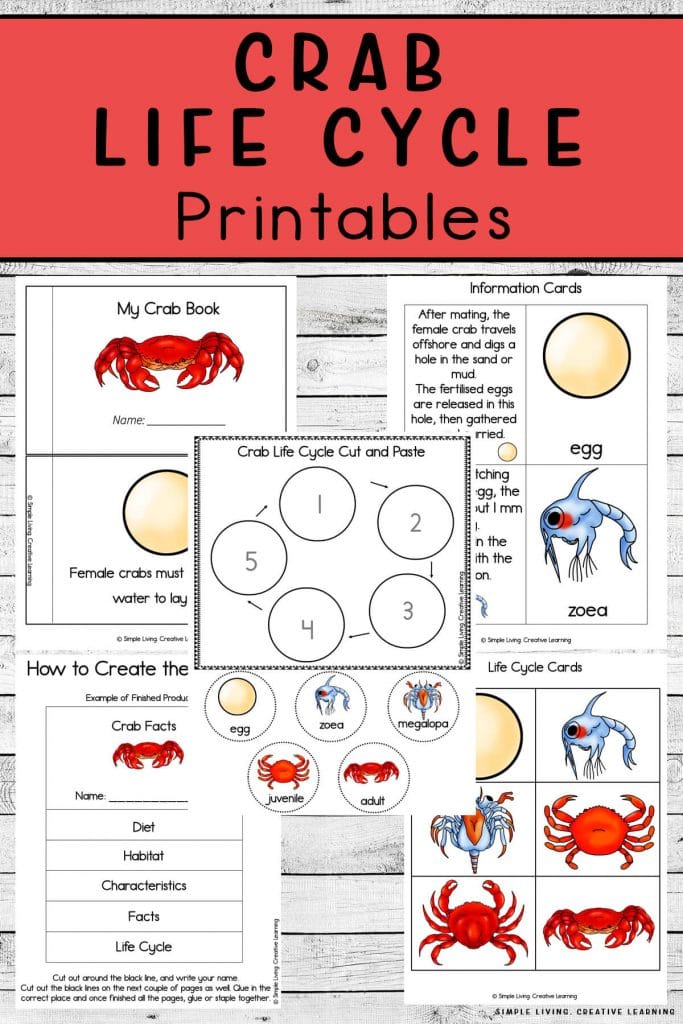 Did you know that crabs are crustaceans? This means that they are semi-aquatic creatures that have exoskeletons. Learn all about crabs and their life cycles with these great free crab life cycle printable worksheets for kids to enjoy.
With this free printable pack of crab life cycle worksheets, you can put them all together to make a flip book for your kids to use at home. Read and learn from the information cards that are included to print.
Your kids will get to practice their fine motor skills with the fun cut and paste crab life cycle activity.
A great way for your kids to retain and remember what they learn is by making their lessons fun. If you can keep your students entertained and engaged then they are more likely to remember what they learn in school. These free printable worksheets are going to be so much fun for your kids to do.
These free printable worksheets work great for studying at home, or you can print out pages for kids to use in a classroom together.
Check out these links below for more great free life cycle worksheets for your kids.
CLICK HERE for hundreds of free homeschool printables
Be sure to follow the Free Homeschool Printables and Worksheets board on Pinterest!
The following two tabs change content below.
Latest posts by Isa Fernandez (see all)