Help your kids learn all about the different money around the world with this types of currency free notebooking resource.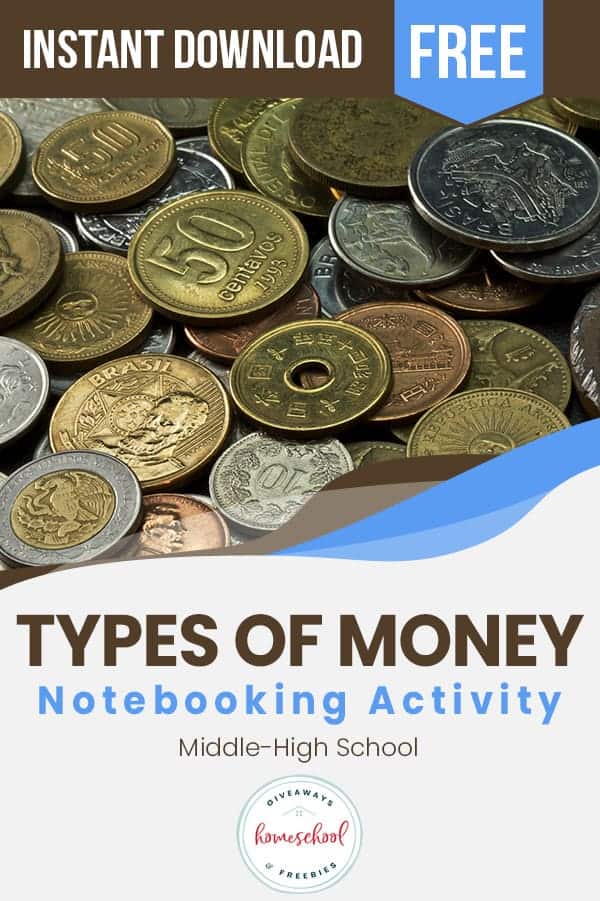 I am currently in New Zealand and the money is so different here.. I have actually live din different coutnries all with different types of currency.
As a matter of fact, I went into a store the oter day and I received a question I have never thought of before.
I ran into another American. So many of us, including the other American, local New Zealanders and two others from Japan and Germany, were talking amongst each other.
The local New Zealnder asked me what I thought about the penny. I, of course, looked at him confused.

"About what?" I said. He said what do you think about the American penny. Is it really necessary to have a coin that equates to one cent?
Most all other coutnries just round up or down and do nto have that one cent coin, because its basically irrelevant an dunessary to them.
I ahd never thougth about that before but it would beinteresting to discuss with your students as you expplore the different types of currency around the world.
This types of currency free notebooking resource will help encourage your students to learn more about money from countries around the globe. They also can learn about the 35 different kinds of money, their history, and the countries that they come from.
They even can write about why it is useful to still have a coin only equalling one cent.
Grab some freebies to teach your kids about coins and money below.
The following two tabs change content below.
Jeannette is a wife, mother and homeschooling mom. She has been mightily, saved by grace and is grateful for God's sovereignty throughout her life's journey. She has a Bachelor in English Education and her MBA. Jeannette is bi-lingual and currently lives in the Tongan Islands of the South Pacific. She posts daily freebies for homeschoolers!
Latest posts by Jeannette Tuionetoa (see all)