Check out this very neat penguin themed lined paper for writing for your students to use as practice in their school lesson plans this year.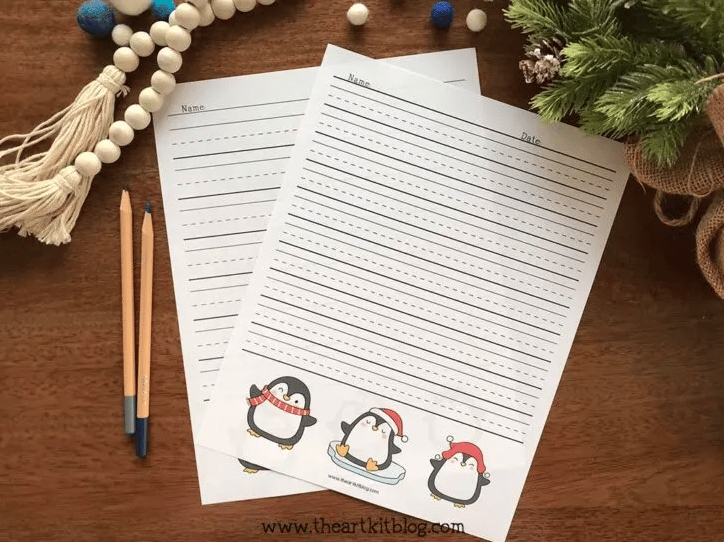 Pre-lined writing paper is great to have to use as extra practice for your kids to be able to practice their handwriting and spelling abilities.
These free printable writing template pages come with lines for your kids to follow and try to stay inside of and also very cute penguins at the bottom of the page to make it fun and festive for your student to enjoy.
Easily download and print out this penguin themed lined writing paper template sheet to have to add to your current study lesson plans in school this year for your kids to be able to use for practicing creative writing, note taking, spelling, penmanship, and more.
This penguin themed free printable writing lined paper is great for kids of all ages to have and be able to use for school purposes, use just for creative personal fun, or whatever else you want to use them for.
Adults too can take advantage of these super cute, free, and easy to download and print penguin themed lined writing paper for all note taking, grocery list making, and more!
Check out these links below for more free printable writing pages.
The following two tabs change content below.
Latest posts by Isa Fernandez (see all)