Check out these super awesome, fun, and free printable tracing and prewriting worksheets that are great for your younger students to be able to use for helping them develop strong hand coordination and fine motor skills.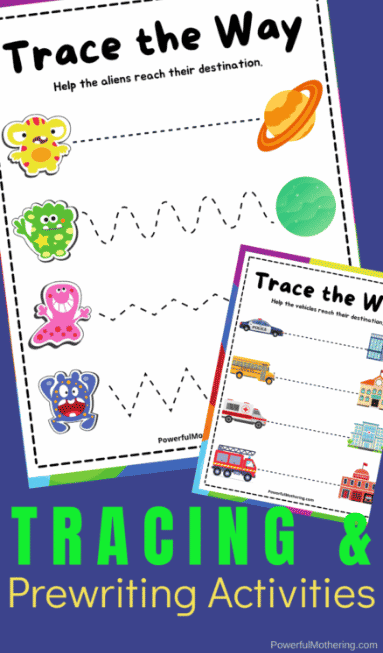 These free printable tracing and prewriting activity pages are fun and helpful for your kids in preschool through first grade to be able to use as apart of their current study lesson plans for learning at home or teaching a classroom full of students who are all learning together at the same time.
This learning activity is super helpful and easy to be able to download, print, and use. If you have the ability to laminate the pages after printing them out then that means your children have the option to use draw erase markers on the pages for multiple repeated uses over and over again.
Using tracing and prewriting practice activities are fun for your kids and also help them with learning to become familiar with how to hold a pencil, how to follow direction, and draw in straight lines which are all important skills that they will be able to use for the rest of their life.
Check out these links below for more free printable tracing worksheets.
The following two tabs change content below.
Latest posts by Isa Fernandez (see all)