Use this awesome, helpful, free printable word tracing page set to help your students learn and practice their spelling and hand writing skills.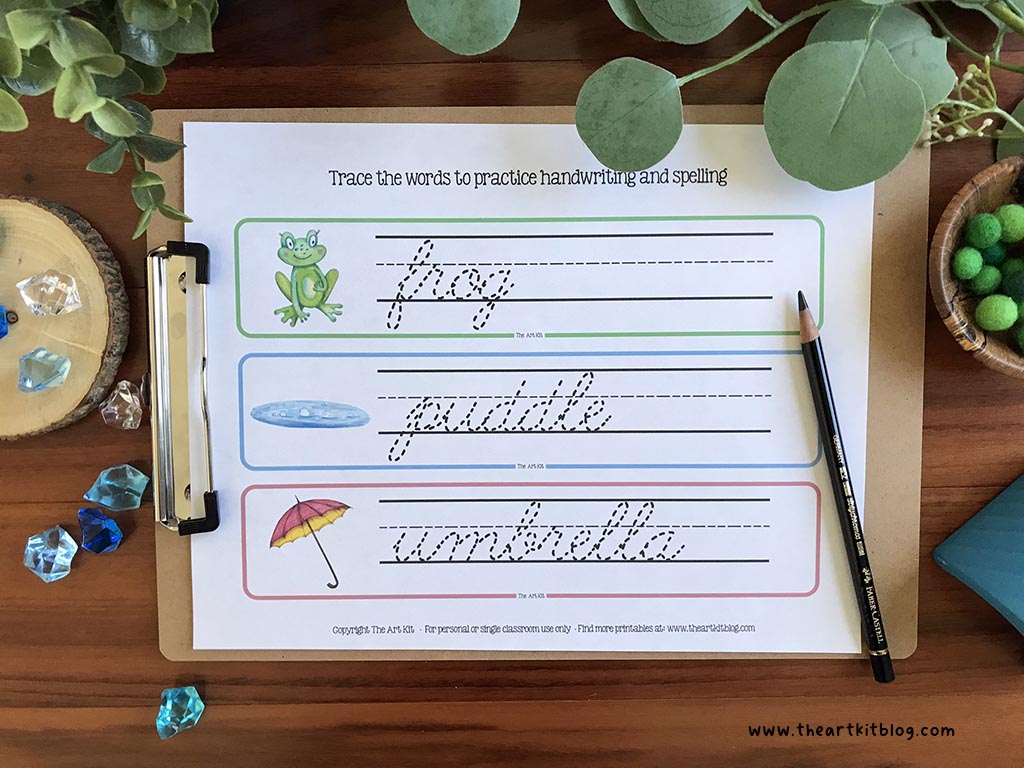 This free printable word tracing card set is perfect for your kids to be able to have fun doing in the spring time. It's just the thing you need for extra practice and review for spelling and handwriting skills.
Build stronger spelling and handwriting skills in your students, and practice writing in cursive with the help of these wonderful free printable word tracing cards.
Included with this free printable pack of word tracing cards are six pages to print of words to trace with three words on each page. There are copies of normal print and also cursive writing for your kids to be able to choose from to do.
If you have a laminating machine then you can use it on these word tracing cards. After printing out the word tracing cards for your kids for free, laminate the cards for better durability and so that they last longer.
When laminated the word tracing cards can even be used over and over again because you can use draw erase markers on laminated pages.
Check out these links below for more free printable spelling pages.
The following two tabs change content below.
Latest posts by Isa Fernandez (see all)