These excellent alphabet tracing free printable mats are perfect for teaching your younger students the letters of the alphabet while having fun at the same time.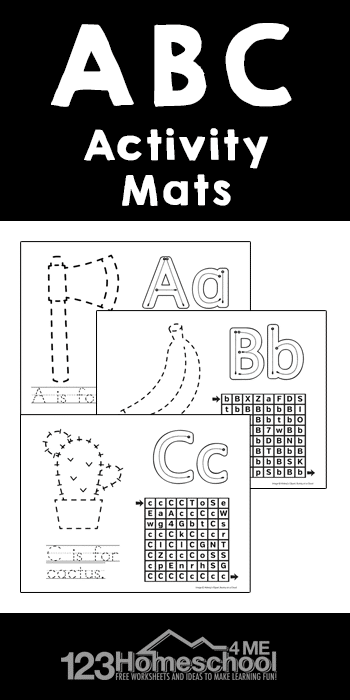 Use these awesome, fun, and free printable alphabet tracing mat worksheets for teaching and reviewing purposes for your students to be able to use for learning in the comfort of their own home, or in a classroom full of kids who are learning at the same time.
If you have a laminating machine available to use at home or in class then you should use the machine on the alphabet tracing mats after printing them out that way they can last longer for repeated use and have better durability.
If you use a laminating machine on these free printable alphabet tracing mats then your children can use draw erase markers for multiple uses over and over again.
Included with this free printable pack of alphabet tracing mats are pages for each letter of the alphabet and fun activities to help your children with building their letter recognition skills and fine motor skill abilities.
Easily add these free printable alphabet tracing mats to your current study lesson plans for teaching your kids at home or in school.
Check out these links below for more free printable letter pages.
CLICK HERE for hundreds of free homeschool printables
Be sure to follow the Free Homeschool Printables and Worksheets board on Pinterest!
The following two tabs change content below.
Latest posts by Isa Fernandez (see all)