Have your kids ever asked you before where all the many different languages came from all over the world? Or how come everyone doesn't just speak the same one language. You can use these awesome free printable Tower of Babel learning pages for teaching your kids about this very popular Bible story.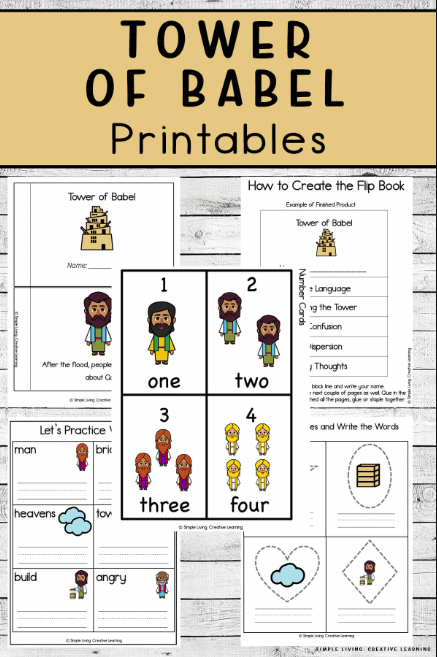 Bible stories are especially important to teach kids while they are young so that they never forget and can use and apply these lessons in real life as they get older! Sometimes we hear the same Bible story over and over again and sometimes we can learn new things from the story each time we hear it.
The Tower of Babel is a popular and important story to learn from in the Bible when people tried to make it to heaven their own way by building a tower that would reach heaven. God stopped the people from building this tower together by separating the congregation by making them speak and understand different languages.
Learn all about the Tower of Babel Bible story with these awesome, fun, and free printable Bible lesson pages.
You can easily download and print out these pages to be able to use for your kids as apart of their school, or to use for family Bible study time, or to use in a group Sunday school class full of a bunch of kids who are all learning together.
Check out these links below for more free printable Bible activities.
The following two tabs change content below.
Latest posts by Isa Fernandez (see all)