Help your students with extra time telling practice by using these free to print winter themed time telling worksheets.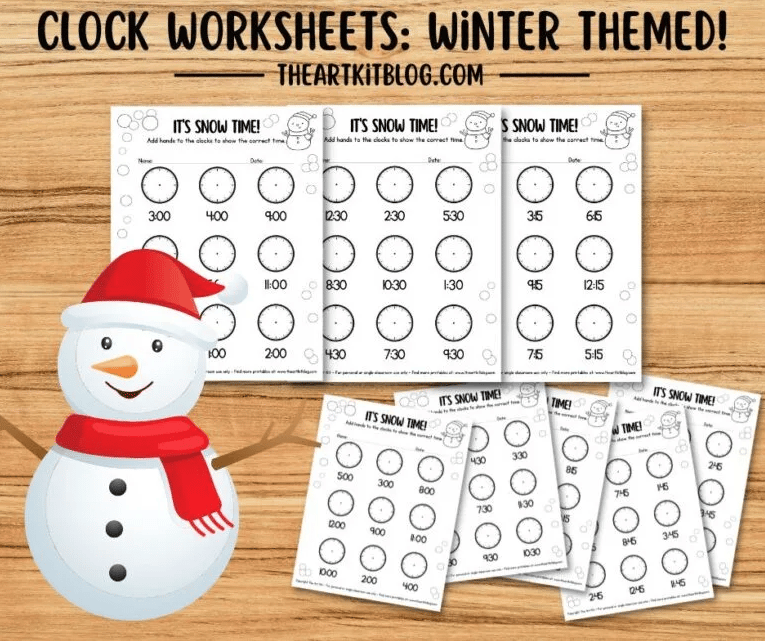 These free to print winter themed time telling practice worksheets are designed perfectly for your students in early elementary grades whether you choose to teach your kids from while being in the comfort of your own home, or maybe you're in charge of a larger classroom setting in school this year full of a bunch of kids who are all learning at the same time.
These clock themed worksheets are sure to be able to help your kids with figuring out how to be able to tell time faster, more efficiently, and with ease.
You can easily download and print out these winter time telling practice worksheets and add them to your current math study lesson plans for your kids in early elementary grades in school this year.
Telling time is a harder concept for some kids to grasp more than others so if some of your students are struggling a little more than others so don't be discouraged if they don't get it right away, that's what these helpful free printable worksheets are for!
Check out these links below for more free printable math worksheets.
The following two tabs change content below.
Latest posts by Isa Fernandez (see all)