These free printable preschool math worksheets are the perfect thing to add to your current study lesson plans this year in school.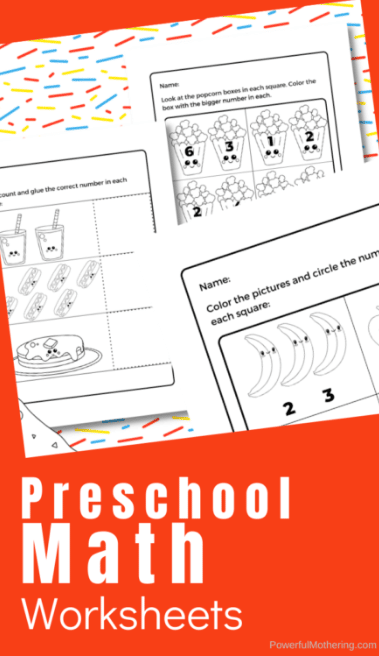 If you're looking for easy to download and use free printable preschool math pages then these free printable worksheets are the best thing for you and your students this school year.
Easily download and print out these free preschool math worksheets for extra practice and help for teaching your preschool students either from being in the comfort of your won home or for using in a classroom full of students who are all learning at the same time together.
There are thirteen pages included with this free printable pack of preschool math pages that your students will be able to have fun while learning at the same time.
These pages are great for number recognition practice and for strengthening counting abilities in your preschooler students.
These pages are super easy to download, print out, and give to your children just with colored crayons, and writing utensils.
Children get to write their names at the top of the pages which makes it more convenient when you're handling a bunch of kids using the pages at the same time. Then your children will follow simple instructions for how to complete the worksheets.
Check out these links below for more free printable math pages.
The following two tabs change content below.
Latest posts by Isa Fernandez (see all)