Most homeschool moms are on a quest to find the 'perfect' homeschool schedule, but that doesn't exist, does it?
However, there are tried-and-true schedule ideas that work!  The key is finding the homeschool schedule that works for you in this season of life.
This is a BIG list of homeschool schedule ideas, so take a few minutes and find some fresh strategies to use in your own homeschool!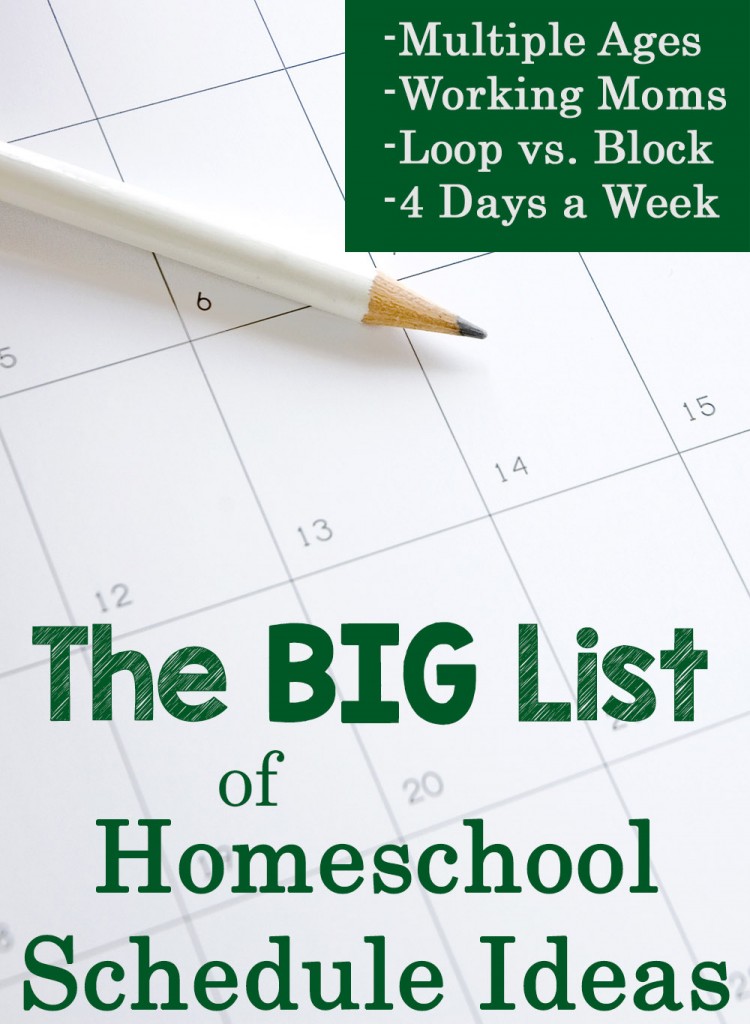 This post contains my referral link which helps support the work of this site. Here's my full disclosure policy.
Homeschool Schedule Options
What are the different scheduling options for homeschool families?  Find out here!
This post is packed with ideas for different types of homeschool routines and schedules and how to choose the correct one for your family.
Here are more scheduling options and ideas for planning your time off during the homeschool year.
Remember that there are no rules with a homeschool schedule!  Find one that works for you.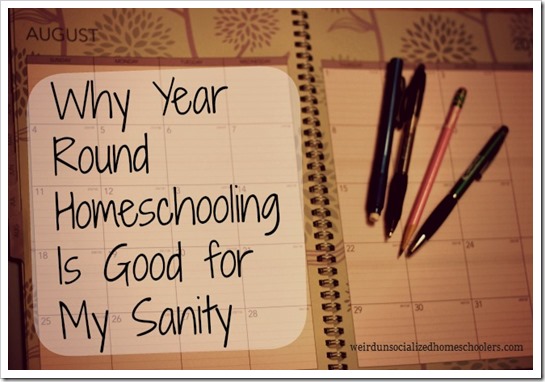 Interested in year round homeschooling? Find out all of the details on year round homeschooling in this Google Hangout.
You can also read about all of the many advantages of year round schooling and see if it would work for your family as well.
Have you considered homeschooling at night?
Here's another very detailed look at year round homeschooling.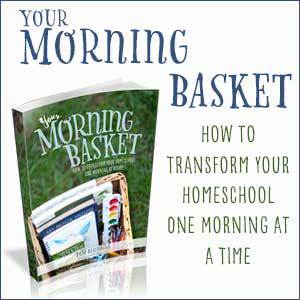 Block Scheduling and Loop Scheduling
Which is right for you: block scheduling or loop scheduling?
See how this mom uses time block scheduling to accomplish more in her homeschool day.  It also includes a free printable schedule!
This mom uses a block schedule approach while educating her children Charlotte Mason-style.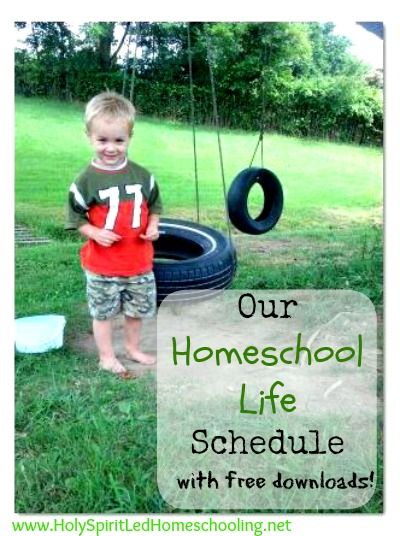 Take a peek at 3 different homeschool weeks for moms that plan their time using a block schedule.
Consider the pros and cons of having a block schedule.
Learn how a loop schedule can give you freedom from guilt in your homeschooling day!
This is a neat look at a homeschool block schedule.
Homesschooling 4 Days a Week
Tips for implementing a 4-day homeschool week.
Is homeschooling 4 days a week right for your family?
Explore the pros and cons of a 4 day homeschool week.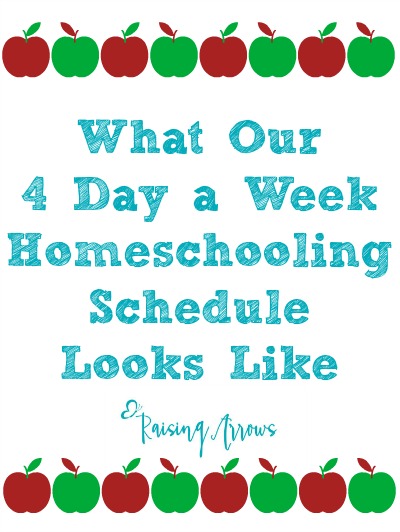 This post includes each step in creating a 4-day school week, and also includes a video.
Understand the reasoning behind this family's 4 day homeschool week and see if it would also work for you!
Another look at the advantages and disadvantages of a 4 day homeschool week.
Homeschooling Multiple Ages
Here are ideas for planning your homeschool year when you teach multiple ages.
An enormous list of wise, experienced ideas for moms that homschool mulitple ages.
This mom of many shares marvelous ideas for setting up a homeschool schedule with multiple ages.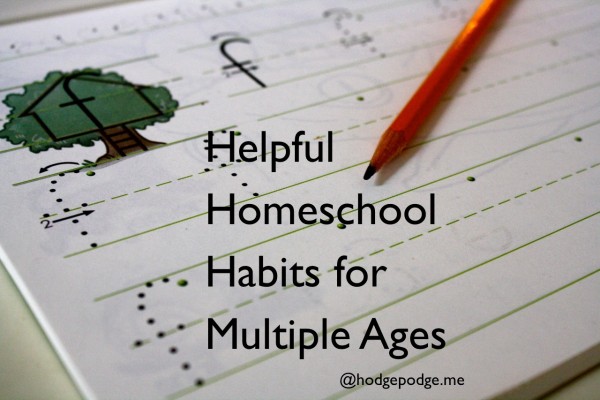 Find out how to create a master schedule for multiple homeschooled children.
Interested in Classical Education?  Find out how this homeschool mom uses a classical education approach with multiple ages.
There are several scheduling gems in this post on homeschooling multiple ages.
Make sure you read about what is really necessary when scheduling your homeschool day when you have multiple children to educate.
Read a few practical tips for setting up your schedule when you have several children to consider.
Homeschool Schedule Tips for Working Moms
Take notes as you browse through this simple homeschool schedule for working moms.
Find several homeschool schedule strategies for working moms in this iHomeschool Network Google Hangout.
Take a glance at this work at home, homeschooling mom's daily schedule for ideas.
There are many nuggets of scheduling wisdom tucked in The Ultimate Guide to Homeschooling as a Work at Home Mom!
Browse through 7 tips for the working homeschool mom.
Sample Homeschool Schedules
Not a fan of getting up with the birds?  Kris from Weird, Unsocialized Homeschoolers starts her homeschool day at 10 am – and you can, too, if you so choose!
Take an up close look at this homeschool mom's schedule, which includes 5 children.
Have a preschooler?  Take a look at this mom's homeschool preschool schedule, which includes Wake Up until Bed Time!
If you're a Charlotte Mason homeschooler, make sure you look at this simple, doable homeschool schedule.
Even if you're not a Charlotte Mason homeschooler, these sample homeschool schedules are so helpful to look through!
Take a peek at what our homeschool day looked like back in 2012!  Hello 'Structured Flexibility!'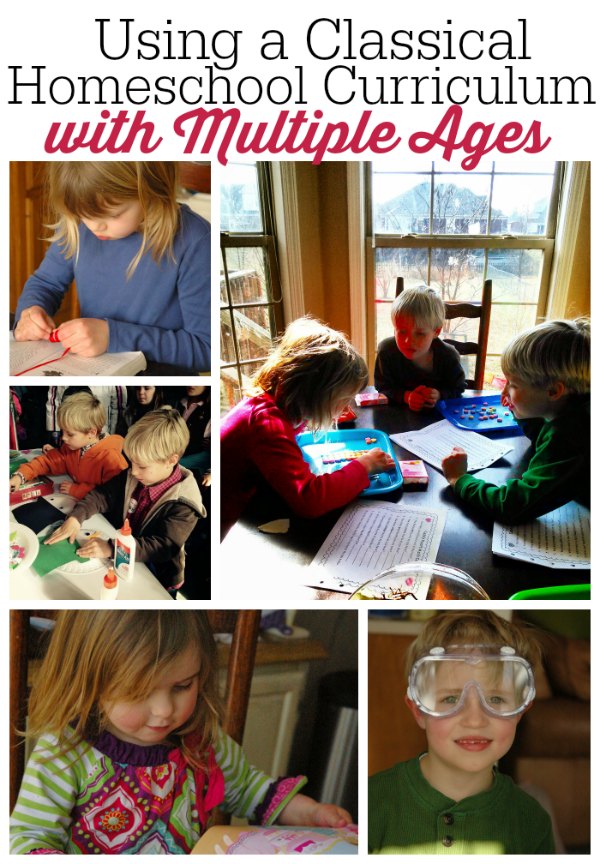 Here's another homeschool preschool schedule that is extremely detailed.  Find great ideas here!
This mom's sample homeschool schedule includes 5 children, ages Kindergarten through high school.
"Organized Winging It" is how this homeschool mom describes her daily schedule.  I love her real-life look at her homeschool!
Look at this sample homeschool day with 4 children, 4th grade and younger.
Take a look at how this mom schedules her days in chunks.
Find out what Kara's homeschool days look like with this detailed peek. (from Simple Homeschool)
See 'a day in the life' of this homeschool mom that has 3 older children.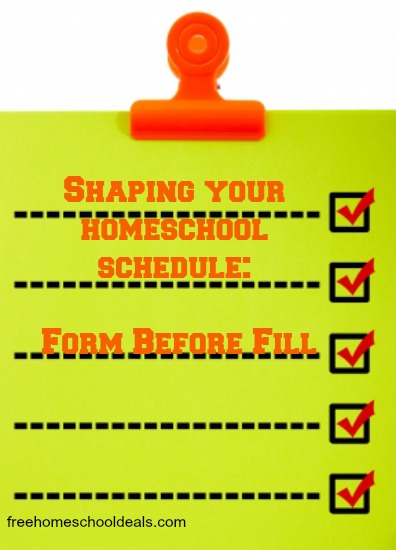 Miscellaneous Homeschool Schedule Advice
Start the homeschool day out with a simple morning time.  Look forward to your day and learn together!
Feeling stuck in your current schedule?  Discover several out of the box ideas for a new homeschool schedule.
Make sure you're not filling your homeschool schedule too full.  Wonderful advice here!
WHY and HOW to schedule your entire school year in 5 days.  Wow!
Take a look at 5 things to consider when planning your homeschool year.
Make sure you leave enough room in your homeschool day by keeping it simple.
Not sure that homeschool planning is worth it?  Read why the sticking power of a homeschool schedule is fierce!
If you need a bit of hand-holding to get the homeschool planning started, make sure you read this post.  It's perfect for the beginning homeschool planner!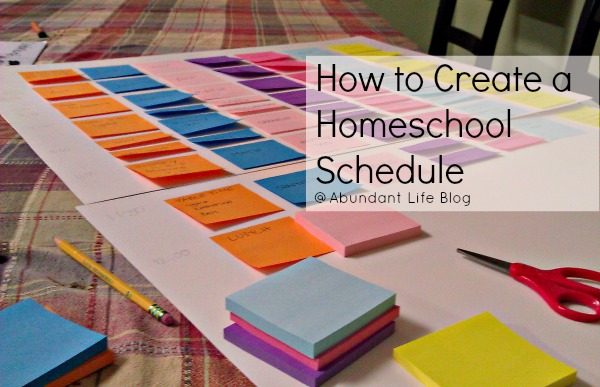 Things to consider when scheduling your homeschool days.
Here are a few tips for actually implementing that homeschool schedule you worked so hard to create!
Are you struggling in your homeschool day?  Find out 10 tips to help your homeschool day run more smoothly.  ::yes, please!::
Starting from scratch in trying to find a schedule?  Go through each step and find a homeschool schedule that will work for your family.
Are little grains of sand important to you?  If so, make sure they fit into the rhythm of your day.
Not sure how to fit in all of the homeschool extras?  And what are the homeschool extras, anyway?  Tricia gives practical tips on fitting it all in.
Click here to read more featured articles at Free Homeschool Deals!
The following two tabs change content below.
We are here to help families afford the homeschool life by providing the BEST homeschool freebies, deals, resources we can find & encouragement as we walk this journey together!
Latest posts by Free Homeschool Deals (see all)