Learning about the human body is an essential part of our education, and it can be started in preschool and continue into the rest of our lives. It's an important subject, but it is difficult to teach if you don't have the right materials or ideas to work with. Lucky for you, we here at Free Homeschool Deals have compiled The Amazing List of FREE Human Body Resources for you to check out!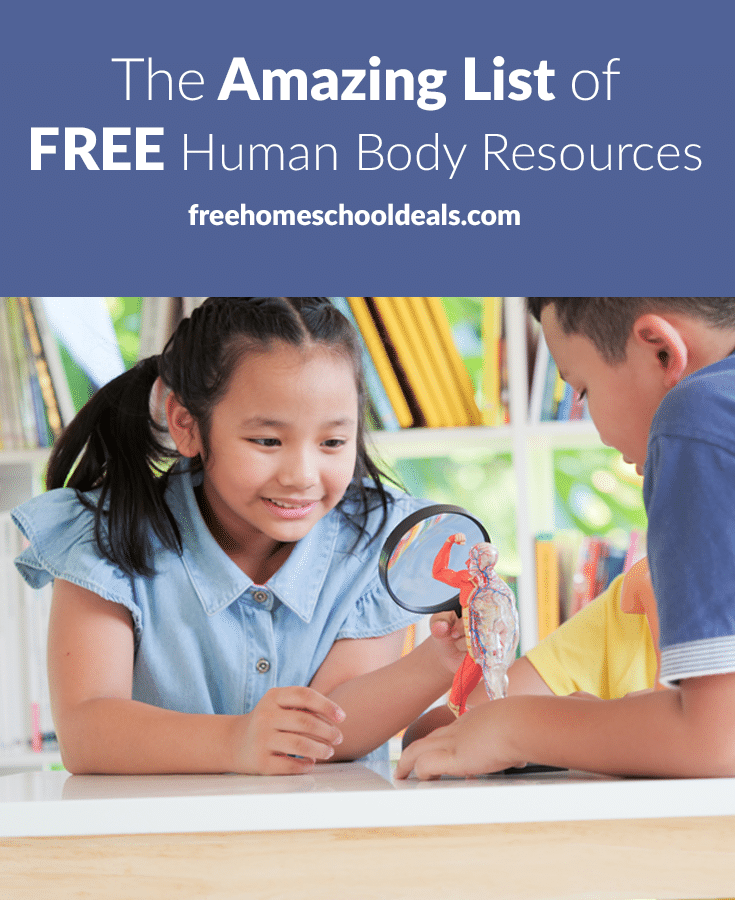 They range from preschool to elementary and upper-level grades, and there are so many opportunities for creativity and fun within these resources! Also included are ideas for uses of these materials in literacy and science to inspire you to implement cross-curricular instruction in your homeschool, providing a more balanced approach. Enjoy the discovery!
Preschool: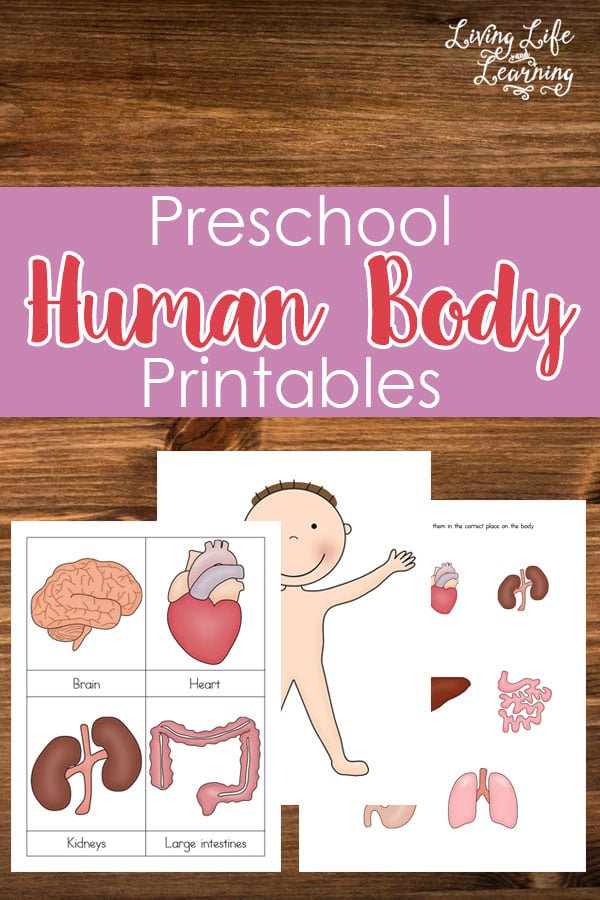 Human Body Pack: If you're looking for a multi-pack of resources, this is for you! Included are 3-part cards, 2 pages of male and female anatomy with vocab, and a page of organs all for preschoolers all from Living Life and Learning.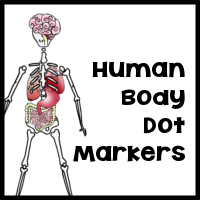 Human Body Dot Marker Pages: Dot Marker pages can be used for preschoolers beginning to learn about the human body. It engages their body as well as their mind which helps them to focus, and they will develop their fine motor skills. 5 organs are included in these pages from Royal Baloo.
Elementary or Upper Level: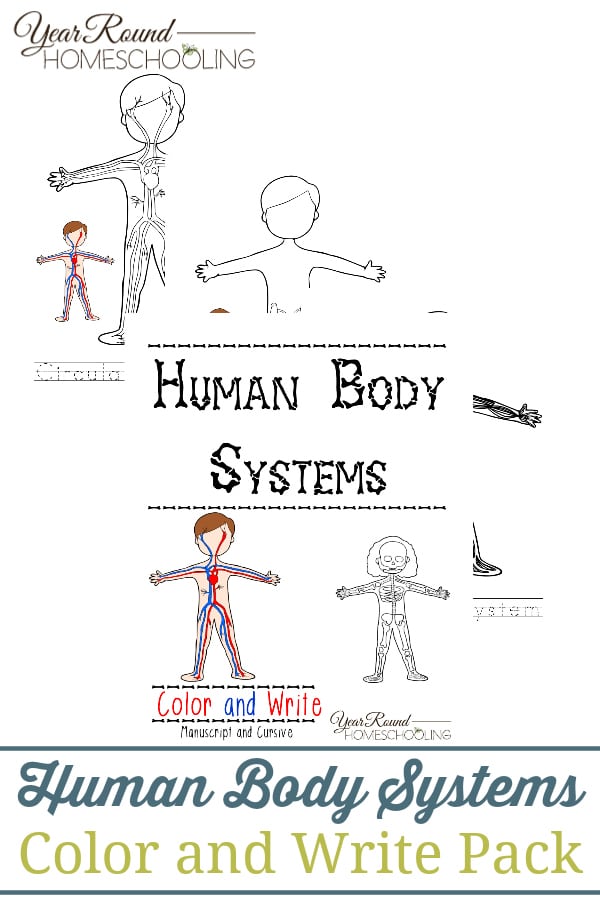 Human Body Systems Color and Write Pack: Perfect for penmanship and handwriting practice, this is a pack of 65 pages full of anatomical images and human body vocabulary. This pack from Year Round Homeschooling is useful for both literacy and science!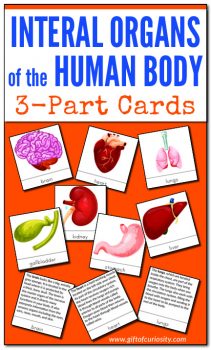 Internal Organs of the Human Body 3-Part Cards: 3-part cards are awesome for vocabulary lessons, memory games, and quizzes! Grab them at Gift of Curiosity!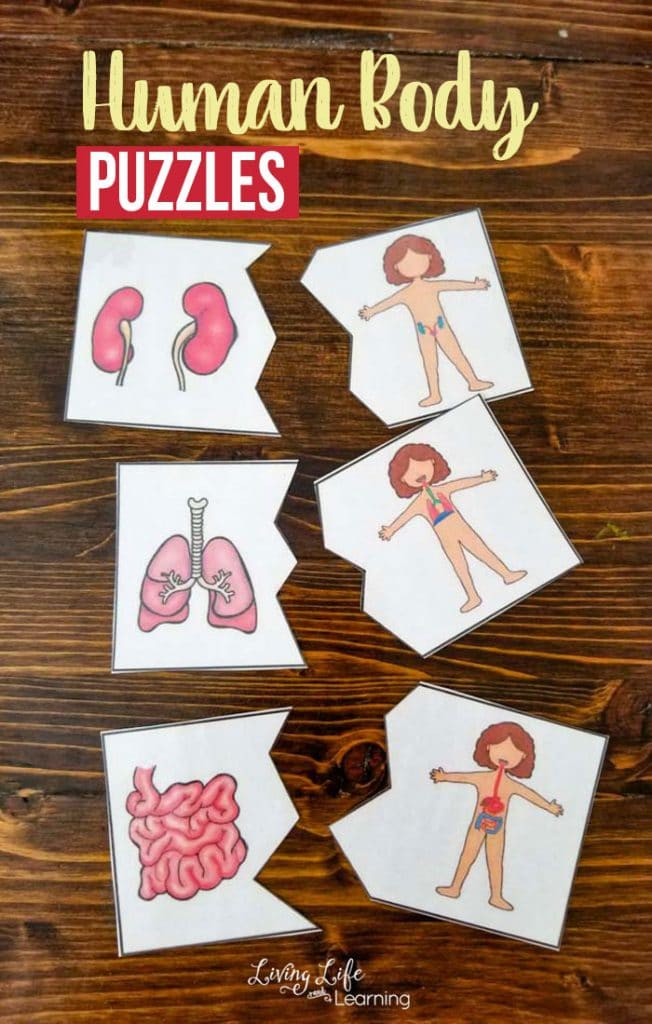 Human Body Puzzles: This is a great resource from Living Life and Learning to use over and over again. When learning about organs, use these 2 and 3-part puzzles to practice organ names and their location in the body!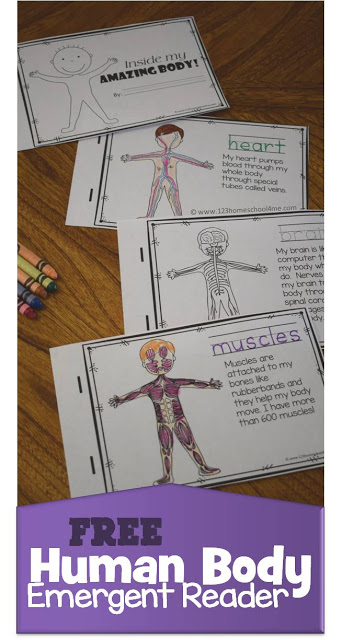 Human Body Emergent Reader: This is an amazing two for one resource from 123 Homeschool 4 Me! With this reader, your child can learn anatomy vocab and the use of different body organs and can use it as a reading book.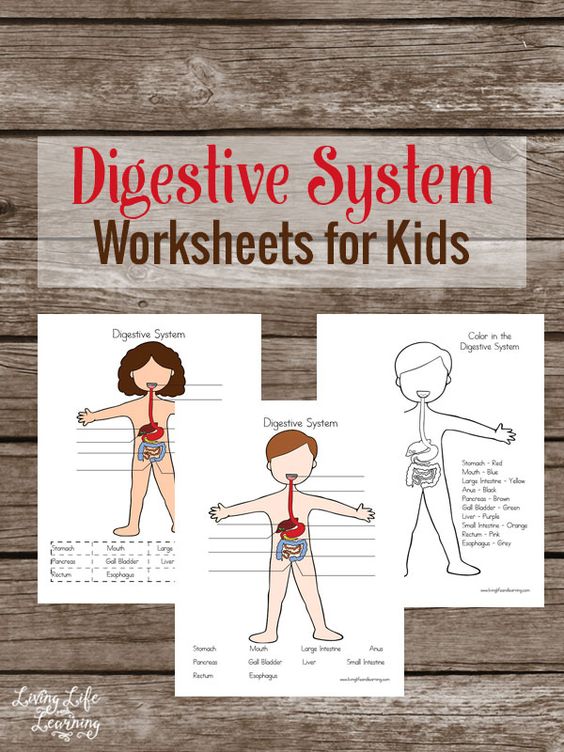 Human Body Digestion Pack: This pack from Living Life and Learning is great for elementary age students, and even the upper-level elementary students can use it too. These worksheets are all about human digestion, and you can choose whether you want to use a male or female page. There is cutting and pasting, labeling, and coloring. It's a great addition to a science lesson about the organs and a good extension activity after learning the vocab for human digestion.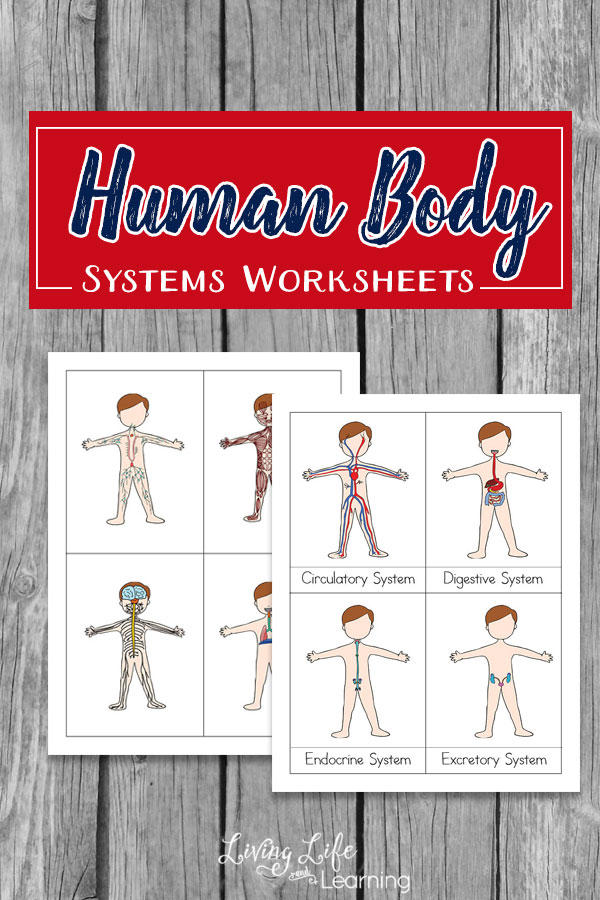 Human Body Systems Worksheets: This is a resource you can use however you like. You can use it in science to practice the systems of the human body and do research or create projects. You could also use these in literacy as a vocab lesson and practice writing sentences with them. Check it out at Living Life and Learning!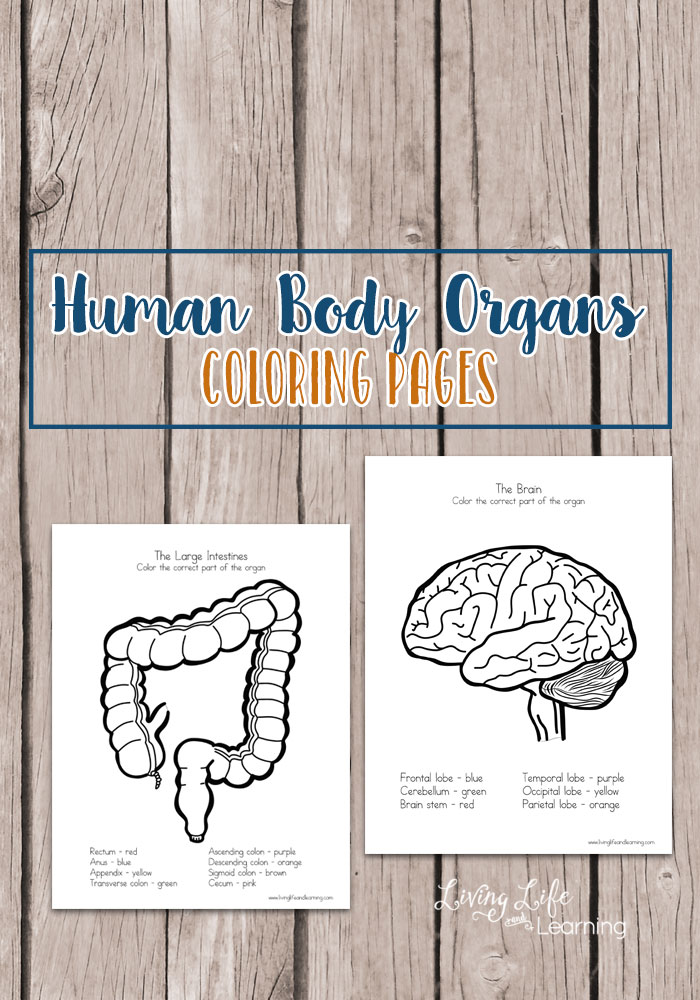 Human Body Organs Coloring Worksheets: These coloring worksheets from Living Life and Learning are a great stepping stone into learning about the human body. Each coloring page includes the organs with their labeled parts. Each part has a corresponding color. You can work on these worksheets with your child, pointing out and discussing the different parts, and then, they get to color them! (good for elementary-age students)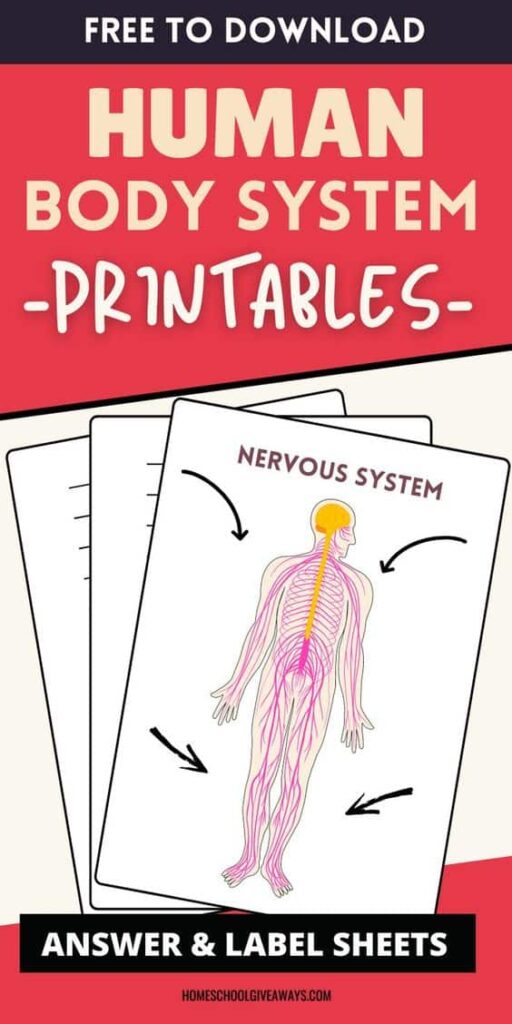 Human Body Resources–Printables, Activities, & more!: This is another compiled list of 70+ resources from Homeschool Giveaways all about the human body. They range from games to flashcards to vocab work and more! You won't be at a loss for inspiration and ideas with this post!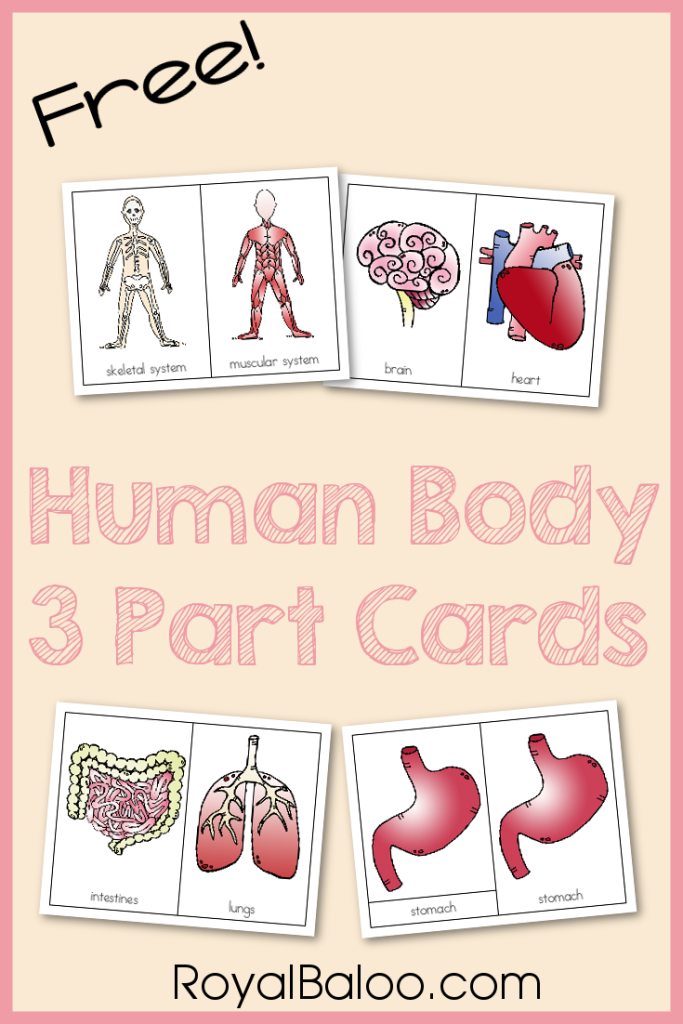 Human Body 3-Part Cards: 3-part cards are perfect for vocab learning or matching or memory games! These are beautiful cards from Royal Baloo that show body systems and organs.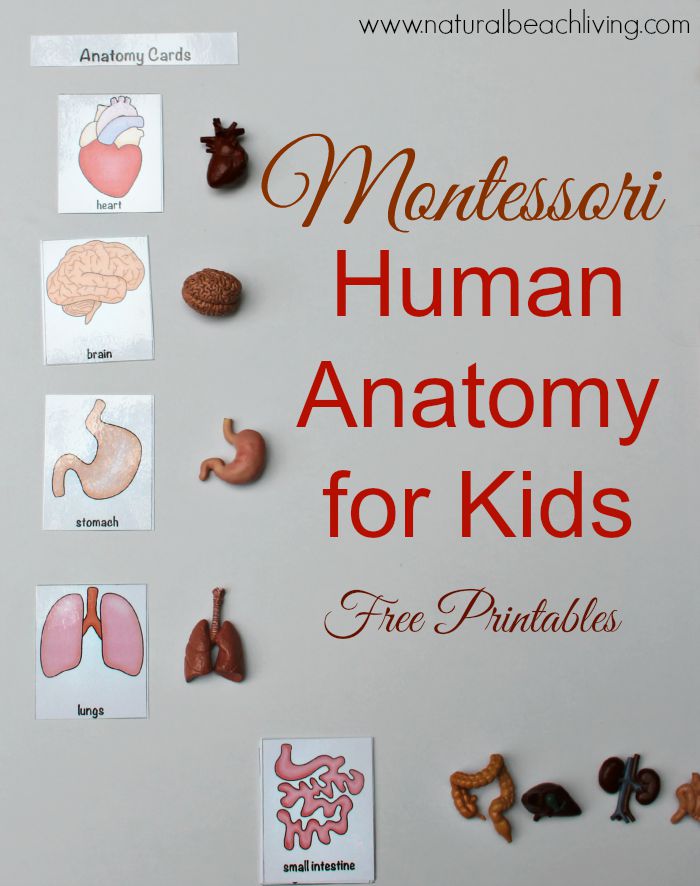 Human Body Unit Study for Kids with Printables and Activities: Thanks to Kimberly at Natural Beach Living, there is an amazing list of human body lessons, materials, and ideas for your homeschool! There are amazing links to purchase materials to add to your lessons. Ideas and materials include miniature body organs, human body printables, a lifesize body floor puzzle, and more!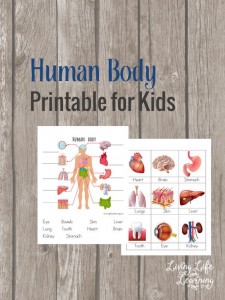 Human Body Printables: This resource from Living Life and Learning includes a worksheet with body labeling and a worksheet of cards. It is a good resource to use for an intro to studying the human body or as a short post-quiz to a lesson.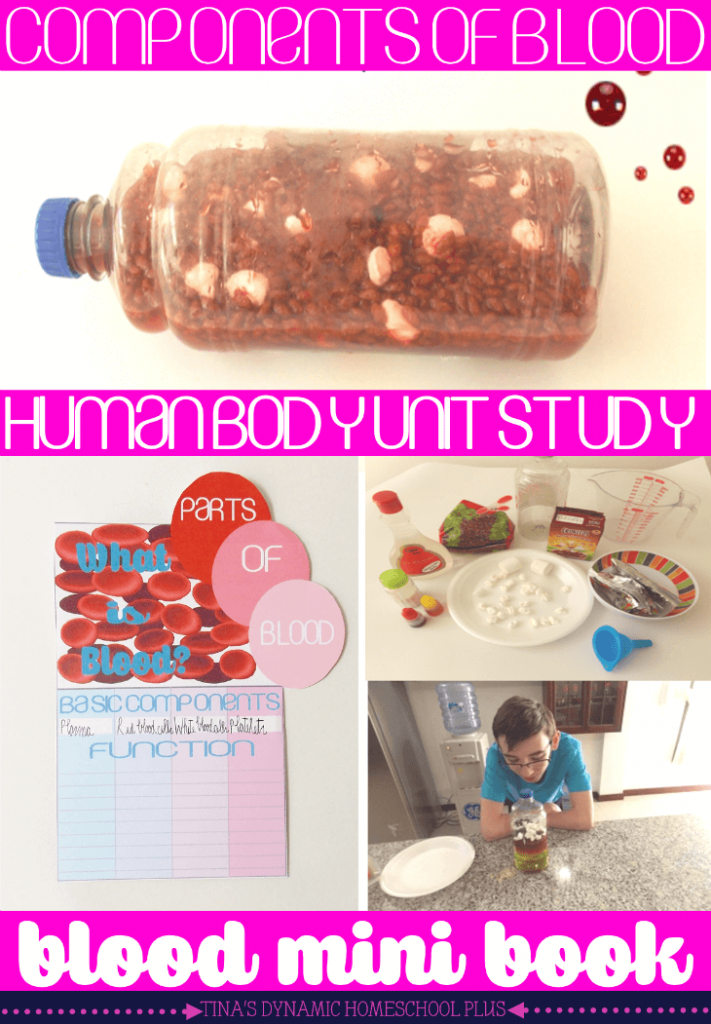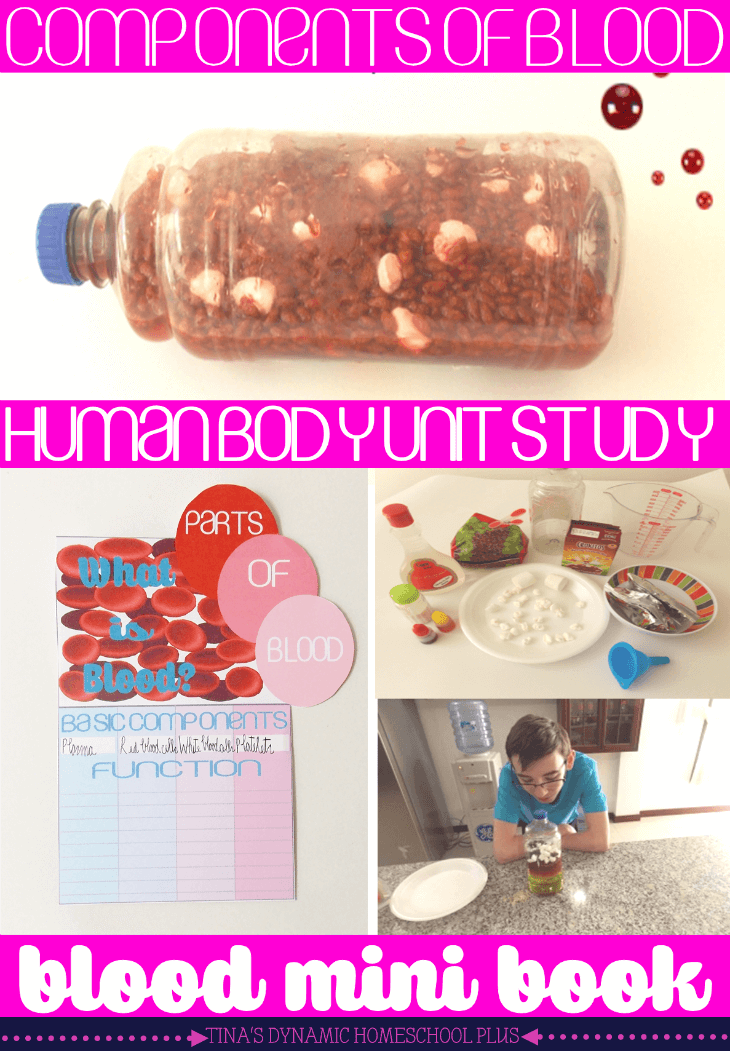 Human Body Unit Study: All About Blood: If you want to zero in on a particular aspect of the human body, check out this unit study all about blood from Tina's Dynamic Homeschool Plus. There is a lesson idea for how to make blood as well as other resources all about blood and its purpose in the body!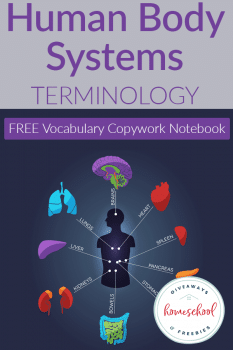 Human Body Systems Terminology Notebook: This is a great resource from Homeschool Giveaways for your middle or high school learners as they delve into biology!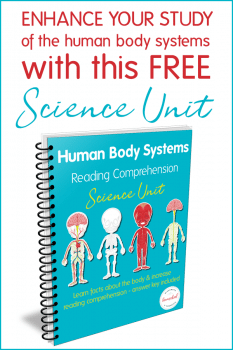 Human Body Systems Reading Comprehension: Combine reading and science with this awesome science unit from Homeschool Giveaways!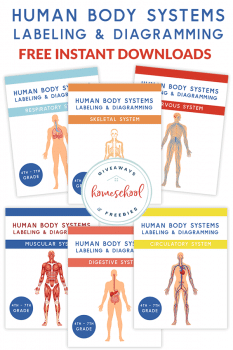 Human Body Systems Labeling Sheets: Practice labeling skills and learn more about the different body systems with these wonderful sheets from Homeschool Giveaways!
For other human body resources, check out:
The following two tabs change content below.
Keri
Keri is a former elementary and middle school teacher who's worked overseas for 4 years. She loves to write and so decided to pursue her writing dream!