Have fun with your students completing this awesome summer word search printable pack. Perfect for kids who are learning new words, this is a great way to build vocabulary and spelling while having a ton of fun.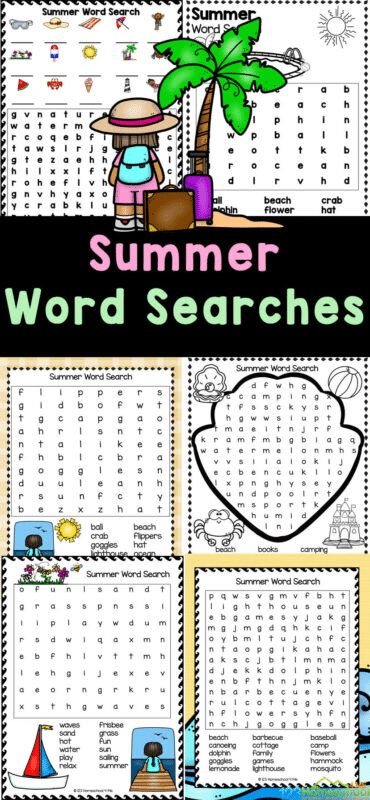 This fun summer word search printable pack is a great skill builder for students learning new words and who want to practice their spelling. These word searches have a ton of words for them to learn and are themed around the summer season.
Word searches can be a ton of fun to complete. With this printable pack, you can create new activities depending on the lesson you have planned. You can make this a one person activity or even make it a group activity where children work together to find the specific words and then define them when they find them.
You can also make this competitive by seeing who can find the most words or who can complete these summer word searches in the least amount of time. There are plenty ways to make these summer word searches much more fun.
You can have these summer word searches ready for your students to complete today. Using the link below, you can download the file and your children will be having a fun time while learning in no time!
Check out these links for some more word search puzzles.
The following two tabs change content below.
Latest posts by Isa Fernandez (see all)