Challenge your students on their vocabulary with this awesome and fun word search all about the spring season.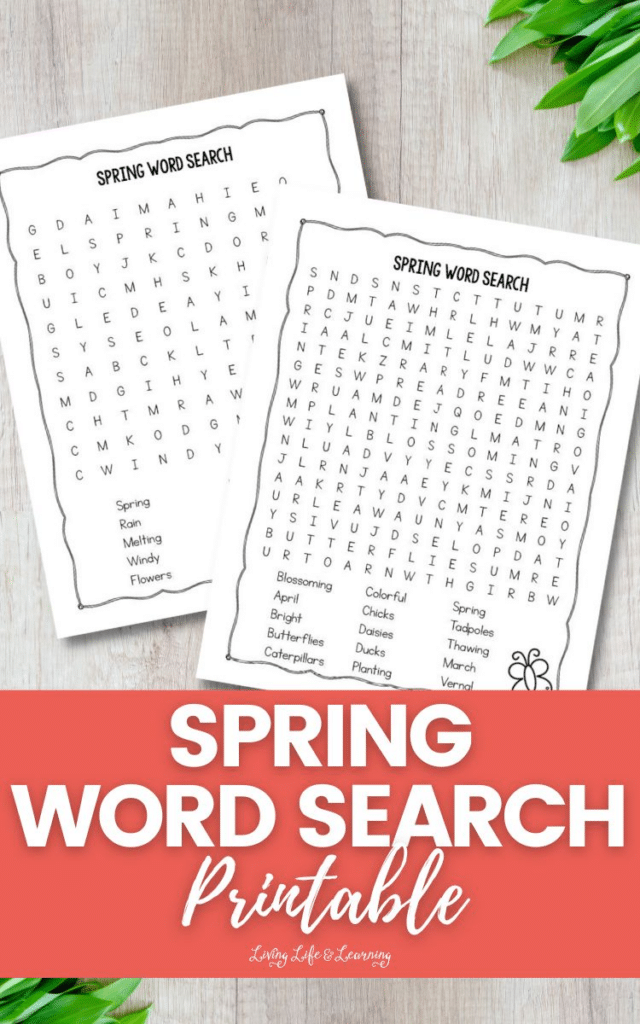 This spring themed word search is a ton of fun for kids to try and complete. They feature a ton of vocabulary having to do with the spring season. It is the perfect way to expand the words that your students know all while being relevant and fun.
Word searches are a great way for students to build vocabulary and their letter recognition. They can practice their word building and spelling all while having fun with this classic word search puzzle. Kids will love rising to the challenge and completing them.
These spring themed word searches can be yours and ready for your students today. You can use the download link down below to download the file for this printable pack. They print in black and white and are completely free.
You can challenge students not only to complete all these word searches but you can also challenge them by timing them. They can race to the finish or race against the clock for some extra fun.
These pages will be great for any class room setting or can be used right at home for any home school setting as well.
Check out these links for some more word search printable pages.
The following two tabs change content below.
Latest posts by Isa Fernandez (see all)