This super awesome summer themed memory game is fun and free to print for your students to be able to use either for doing school or just for play time!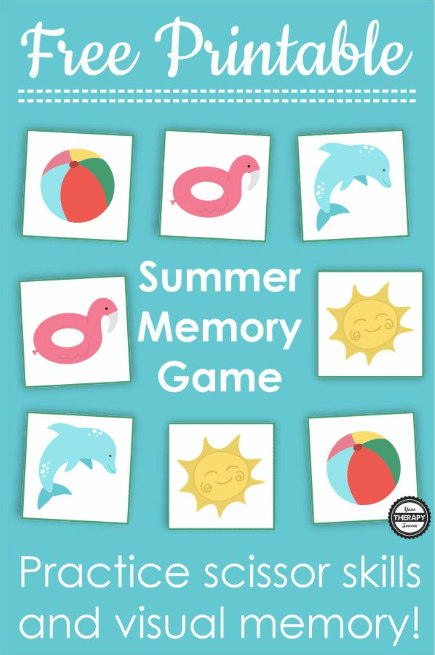 Easily download and print this free printable summer themed memory game for your kids to be able to have fun while practicing their visual memory skills and cutting skills.
Print two copies of this free printable summer time themed cards and then you can help your students cut out the cards. While cutting out the memory cards the kids get a real good look at what is on the cards which helps them with the memory game as well.
This fun and free learning printable is the perfect activity to give to be able to give to your students to keep them busy, as well as still exercise their brain during summer break from doing school work.
If you have a laminating machine available to use then it would be best recommended to laminate the summer themed memory cards after cutting them out so that way they aren't as flimsy, they have better durability, and they can last longer more more repeated uses over and over again.
Check out these links below for more free printable memory games.
The following two tabs change content below.
Latest posts by Isa Fernandez (see all)