Your students of multiple grades will get to enjoy these wonderful, free spring time themed writing prompt pages for those who need a little extra help boosting their creativity.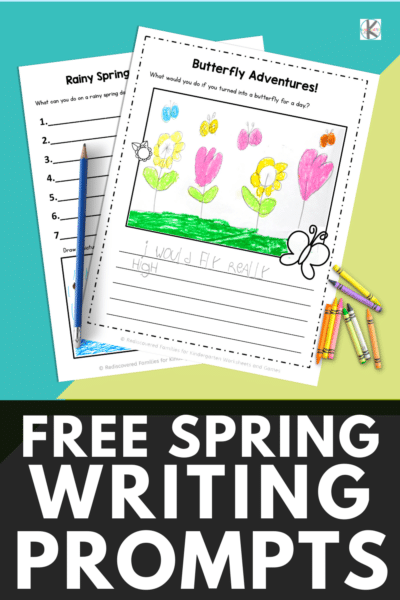 With the beautiful weather we are having this spring you can use these free printable spring themed creative writing prompt page for your kids to be able to have fun with and enjoy doing.
This is a super easy, low preparation, mess free, fun creative writing printable page that you get to download for free and you can add to your writing study lesson plans for teaching your students at home or in classroom full of students learning together.
This is a easy to use, fun and engaging learning activity to keep your kids busy while having fun at the same time. While they get to work on their widening their imaginations and practicing creative writing skills, at the same time they will be practicing their penmanship and spelling skills as well.
This spring time themed pack of writing prompt pages includes fun and pretty writing topics including, but not limited to, rainy days, gardens, and butterflies.
These awesome free printable spring themed writing prompt pages include instruction pages for your kids to be able to easily follow, prompts to design their dream garden, and list ideas.
Check out these links below for more free printable writing activities.
The following two tabs change content below.
Latest posts by Isa Fernandez (see all)