These free printable, cute and fun pet store themed, helpful writing worksheets are great for your students to use to help improve their handwriting and fine motor skills.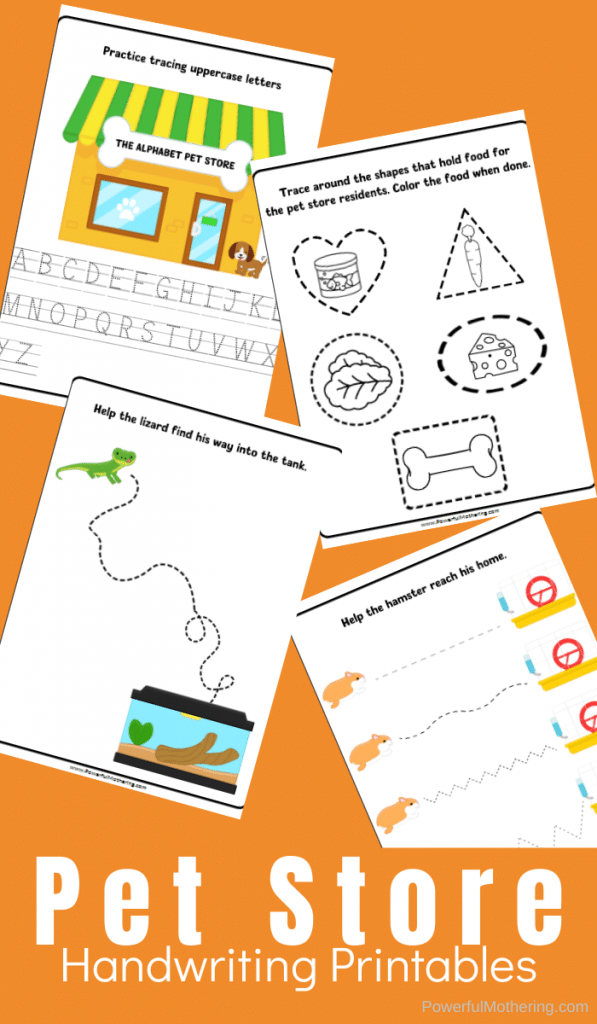 These free printable worksheets are excellent for your preschoolers, pre-k, and kindergarten students to use to be able to have fun while they learn at the same time.
This is a great, low preparation free printable learning activity for your young students to take advantage of and add to their studies or use as extra homework or practice review.
These fun pet store themed printable worksheets make it to where kids can have fun feeling like they're just getting to play when really they're working on improving their writing and hand coordination skills.
Follow the directions on the pages given to trace the different shapes on the worksheets. Your kids get to learn the different names for shapes while at the same time trying to stay in the lines and practice their fine motor skills.
These are the type of free printable activity worksheets that are great and easy to be able to print out to use at home in your studies, or you can print out the worksheets to use in a classroom full of students.
Check out these links below for more great free printable activities for your kids.
The following two tabs change content below.
Latest posts by Isa Fernandez (see all)