Use this as a great, fun and free printable activity for getting your kids to enjoy going outside more. Encourage them to explore the outdoors and take notes on the pages for what their day was like.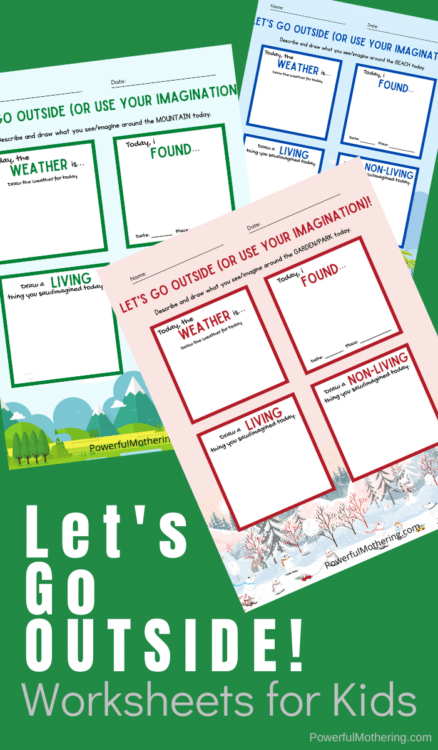 This free printable pack of nature journaling writing templates include great blanks for your children to fill in, for example including what the weather was like, what they found, and to draw pictures of the nature and animals they saw.
This is a great free printable nature study activity to be able to use for teaching your kids at home, or in a classroom full of students. You can easily add these free printable nature pages to your science or nature study lesson plans for your students of any ages to be able to enjoy.
Have fun with this free printable nature writing template that the whole family can enjoy doing together. You can use it in your backyard or print with you to take anywhere to different parks, nature sights, and walking trails. They're fun to take and include with you on any kind of outdoor field trip too.
If you have the ability to laminate the free printable pages after printing them out before filling them in, then you can save paper and let your kids have fun by reusing the nature check list over and over again.
Simply print the nature writing pages for free, then laminate them before writing on them, after laminating the pages your kids can use draw erase markers to fill in the blanks. After each use they can erase the marker away to be able to use again for another day.
Check out these links below for more fun and free printable activities for kids.
The following two tabs change content below.
Latest posts by Isa Fernandez (see all)