Check out these fun and free to print sports themed learning activity worksheet pages that are fun for kids of multiple ages to be able to enjoy as apart of their school days or just fun down time.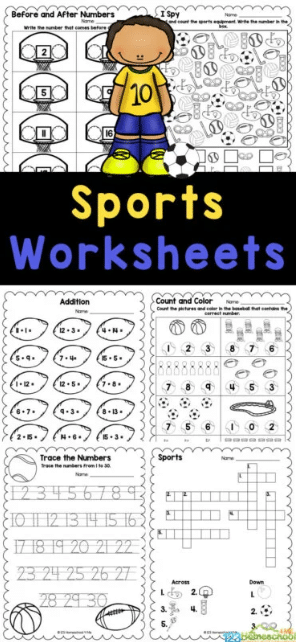 There are plenty of different types of activities included with this free to print pack of sports themed activity pages that are both fun and/or educational for kids.
Practice tracing numbers one through thirty, doing crossword puzzles with included answer sheets for teacher, an I Spy page, and so much more for kids to get to pick and choose from which ones they're most excited to try out first.
These pages print out all in black and white which gives your kids the opportunity to have more space to get to color and decorate the pages with their most favorite colored crayons, markers, colored pencils, or whatever else it is that they have and prefer using. The choice is entirely up to you!
These pages are perfect for preschoolers all the way through early elementary grades which makes it perfect for kids to share with friends and/or siblings despite possible age gaps.
Check out these links below for more free printable activity pages.
The following two tabs change content below.
Latest posts by Isa Fernandez (see all)