These snow globe free printable coloring pages for your preschoolers are perfect to have fun while they learn this Christmas holiday.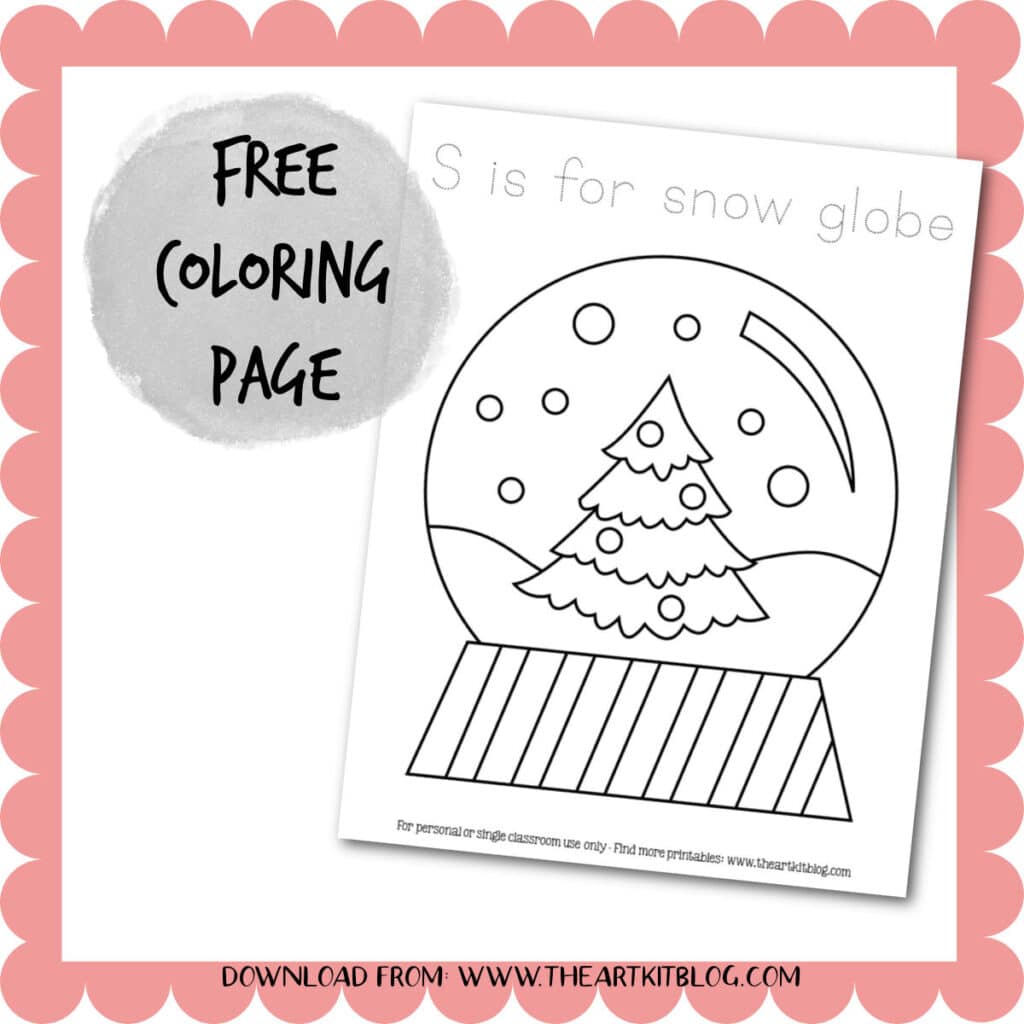 These free printable letter worksheets teach your students and help them learn. Your kids can also have fun filling out these pages by coloring them using their favorite colored crayons, markers, and colored pencils.
These free printable coloring pages work well for young kids in preschool through pre-k but kids of any age can also enjoy them of course.
Help your students with their worksheets by giving them instructions to trace the letters first before coloring the pages to get the most out of this activity.
Let your kids get creative with more ways to decorate these fun free printable coloring pages like with glitter or pom-poms that you can glue on the pages.
Help your young children learn and understand better the letters of the alphabet and the sounds that they make by associating them with pictures of objects that start with that particular letter.
Your kids are guaranteed to have so much fun and stay busy and occupied for hours with these fun and free printable Christmas coloring worksheets.
Check out these links below for more free printable coloring pages.
The following two tabs change content below.
Latest posts by Isa Fernandez (see all)