With this awesome and helpful free printable sight word dice game you get to make learning how to read easy and enjoyable for your students.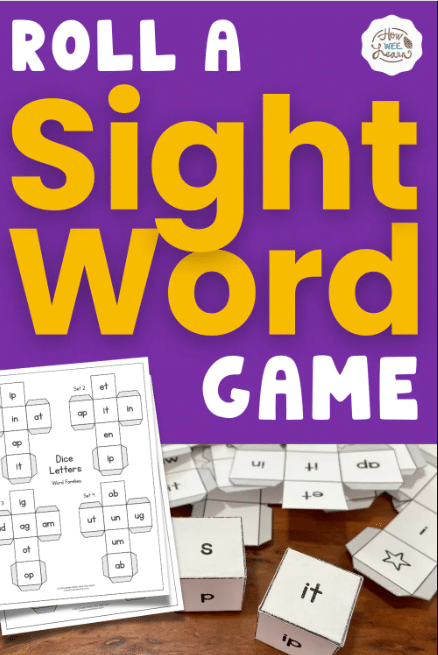 You can download and print out this easy, low preparation, mess free sight word dice game and add it to any kind of current language arts or learning how to read study lesson plans that you may already have for your students at home or in the classroom.
Teaching and learning sight words are so important for your young ones as they approach that age where they begin wanting to know how to read everything.
Children are very curious by nature and it's very natural for them to be eager to want to learn and know how to read everything in sight and all around them.
Learning sight words are critical for your children in their early learning how to read abilities. Sight words are easy words to learn just by looking at them without having to necessarily sound them out.
This free printable dice game sight word activity is meant to be played by at least two people so that they can have someone to take turns rolling the dice with. The sides of the dice have different parts of words that your students get to try to put together to finish making whole words.
Check out these links below for more free reading activities.
The following two tabs change content below.
Latest posts by Isa Fernandez (see all)