Your kids of all ages are going to be able to have so fun while enjoying this free printable shark themed coloring pages pack.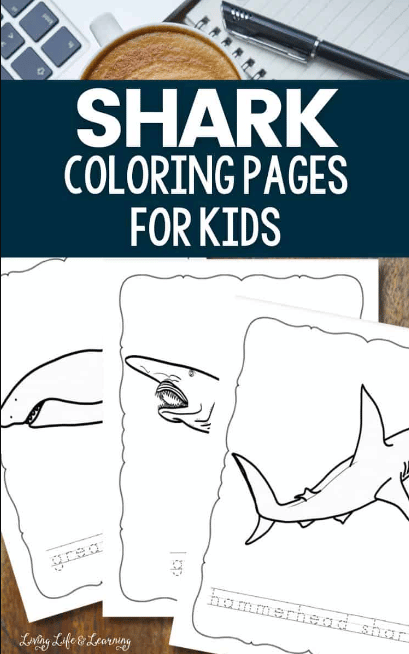 These free printable shark themed coloring pages will be excellent to add to a shark study lesson plan for your kid's school, or if they just really like sharks.
Coloring pages are great for practicing color recognition in younger students, as well as helping develop fine motor skills by holding crayons and trying to stay in the lines.
Kids of all ages can have a lot of fun doing coloring pages, even adults can do coloring pages, you're never too old or too young to have fun while coloring.
Make sure to collect all of your kid's favorite colored crayons, markers, colored pencils, and whatever else that you may think of, find, and have available to be able for coloring and decorating these free printable shark themed coloring pages.
You can easily download and print out these shark themed coloring pages to be able to do anywhere. Either to give to your kids to be apart of their school work or for taking a break from it, to do in the car on long road trips, or for students to enjoy doing in a classroom setting, whatever works for you.
Check out these links below for more free printable coloring pages.
CLICK HERE for hundreds of free homeschool printables
The following two tabs change content below.
Latest posts by Isa Fernandez (see all)