These super fun and free printable 50 states coloring pages are excellent for using to help teach your kids about the United States of America.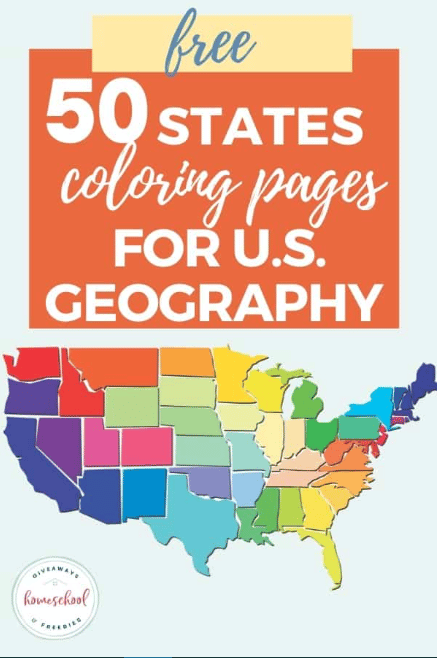 You can use these super easy to use, helpful, fun, and free printable United States of America coloring pages to be apart of your current geography study lesson plans.
These free pritnable 50 states coloring pages work excellent for your younger and older kids so that you can easily teach multiple ages of children at the same time. This free printable learning activity is great to use for your children at home to be able to use with their siblings so you can teach your kids all at the same time.
Whether you are choosing to use these free printable coloring pages to teach your kids from being in the comfort of your own home, or to teach a classroom full of students at school who are all learning at the same time these pages are the perfect thing for teachers and students to be able to use together.
Help your kids gain a better grasp of what the shape of the states all look like and where they are in relation to each other with these free printable coloring pages.
Check out these links below for more free printable geography related pages.
The following two tabs change content below.
Latest posts by Isa Fernandez (see all)