Enjoy this wonderful fun and free printable sewing themed lined writing paper is perfect to be able to give to your students for all of their writing purpose needs in and outside of school.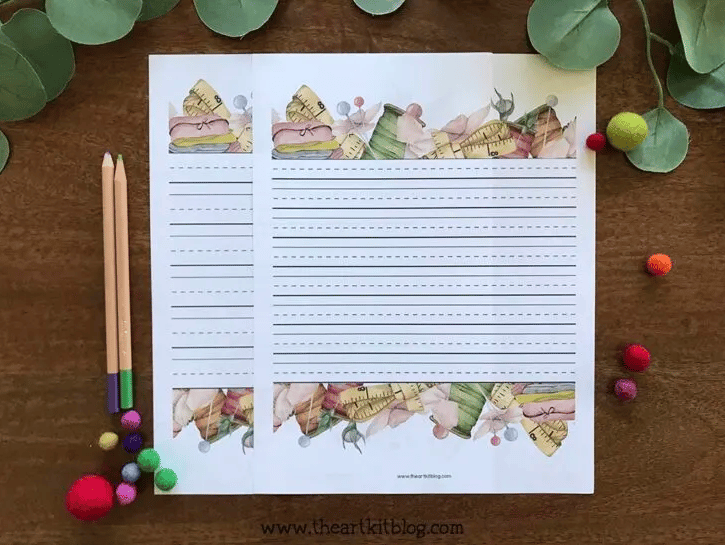 Having pre-lined paper for your students to be able to practice writing on like this free printable allows for them to build stronger penmanship skills as well as writing letters in sized related to each other. These skills that they build at a young age will help them for the rest of their lives in school and in their adult years.
You can easily download and print out this sewing themed lined paper for whatever writing needs and purposes that you can think of. Give the pages to your students to use for reading comprehension, taking notes, journaling.
Adults too can print out this sewing themed lined paper to be able to use for whatever their writing needs, whether it be note taking, schedule making, grocery lists, whatever you need to use it for.
You can use this fun sewing themed free printable line paper to help teach your kids the proper ways to write letters with the opening, body, and closing, since that has somewhat become a lost form of art with all the texting and e-mails nowadays. Teach your kids how to address an envelope the correct way too.
Check out these links below for more free printable writing papers.
The following two tabs change content below.
Latest posts by Isa Fernandez (see all)