Make teaching your kids how to read an easier challenge with helpful fun and free printable learning activities such as ones like this.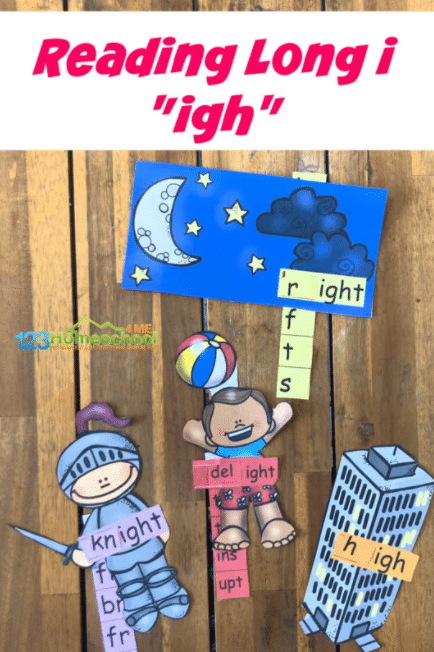 A lot of kids are eager, anxious, and ready to learn how to read everything around them right away. Kids can be very curious and ready to learn, sometimes they're more ready than they are capable of learning something new right away.
When kids have a hard time with learning something new, it's helpful to use fun and free printable learning activities like this to add to whatever kind of study lesson plans you may already have just for the extra help.
Word with "igh" sounds can be a little trickier to learn for some kids when they are trying to sound letters out in words, those letters together sometimes throw kids off and they don't know how to sound it out and make it make sense.
The illustrated pictures with this fun and free printable learning activity will help give your kids get an idea of what the words say. Matching pictures to words on paper helps your kids be able to learn how to read and remember and retain what they've learned more later too.
Check out these links below for more free printable learning activities.
The following two tabs change content below.
Latest posts by Isa Fernandez (see all)