Take a look at these free printable clock activity worksheets perfect for kids learning how to tell time using the standard clock method. These practice sheets are the perfect way for them to get a good grasp on how to read the hands on a clock and master time telling.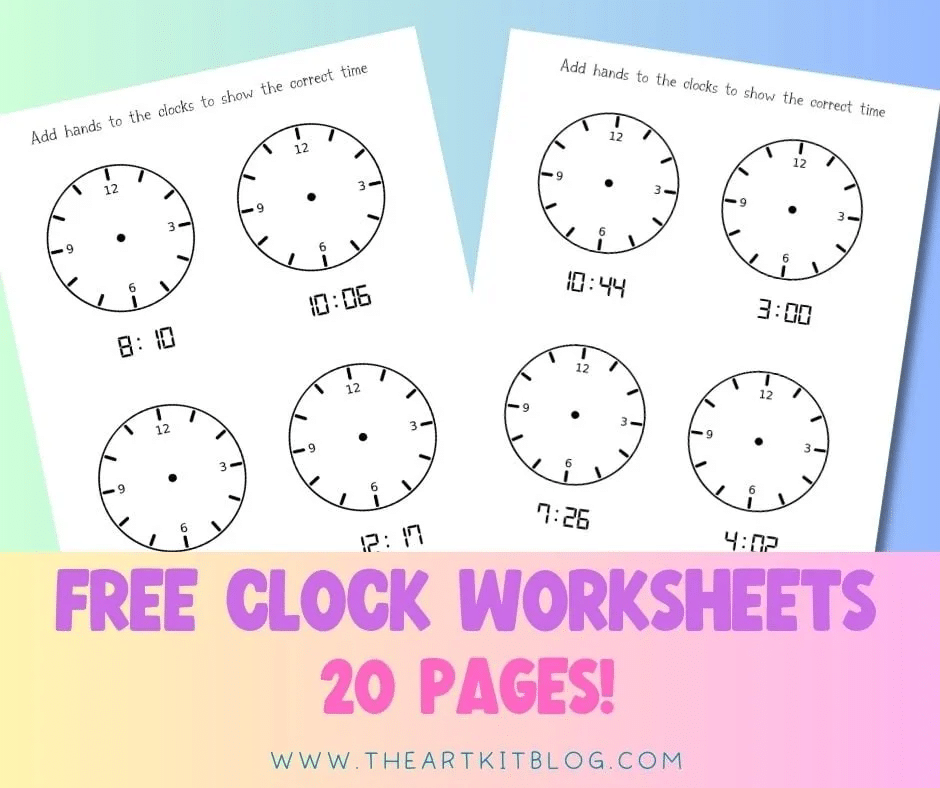 These clock activity worksheets are great for kids to be able to practice time telling and get a good understanding of reading clock hands when figuring out what time it is. This is important so that kids will be able to tell time with standard clocks and also physically see the amount of time that exists in a day.
Children can use these clock activity worksheets to practice writing in the time and drawing the hands on the clocks that are on the pages. These awesome worksheets make time telling a ton of fun and easy to understand for early learners just getting into reading clocks.
Each page comes with several clocks with times written underneath and kids can put their knowledge to the test to fill in each clock face. You can challenge them to finish in a certain amount of time or even race against their friends!
These clock activity worksheets can be ready for your students to enjoy today using the link down below.
Check out these other links for some more clock related printable packs.
The following two tabs change content below.
Latest posts by Isa Fernandez (see all)