Teach your children the correct way to use punctuation with this awesome free printable pack of punctuation worksheets.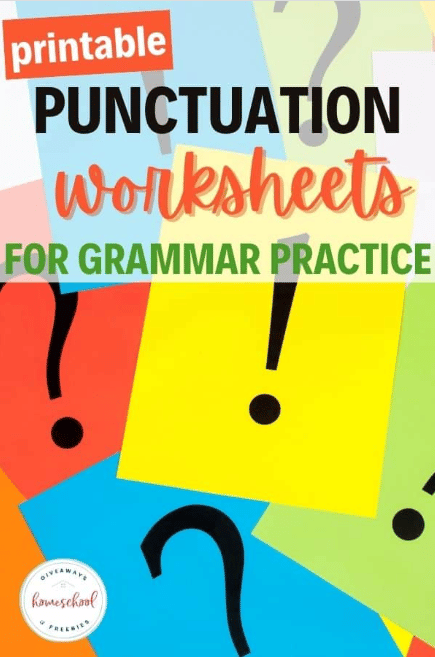 Punctuation can be a hard thing to nail and get down right so now you can make it easier to teach and understand with this super helpful and free to print punctuation pack of worksheet pages.
Easily figure out how to download and print out these super great punctuation learning grammar worksheets and add them to your current study lesson plans in school this year for making teaching your elementary students easier.
With so many different grammar rules to learn and try to remember to follow and correct ways to do things it really helps having this free printable learning punctuation worksheet set for using in your school plans this year.
These free printable punctuation worksheets work great for kids of multiple ages and grades which makes it easier for you to teach multiple kids at once with it like siblings at home if you teach your kids yourself.
These punctuation worksheets will fit along perfectly with whatever kind of grammar or language arts curriculum you already have planned and use in school.
This is a great learning activity to use for writing sentence practice by giving your children guidelines how to correctly use punctuation marks and when and where to put them.
Check out these links below for more free printable writing worksheets.
The following two tabs change content below.
Latest posts by Isa Fernandez (see all)