Notebooking unit studies serve a unique purpose for kids who are learning to research independently. These prairie animal notebooking pages are ready to fill with your child's findings.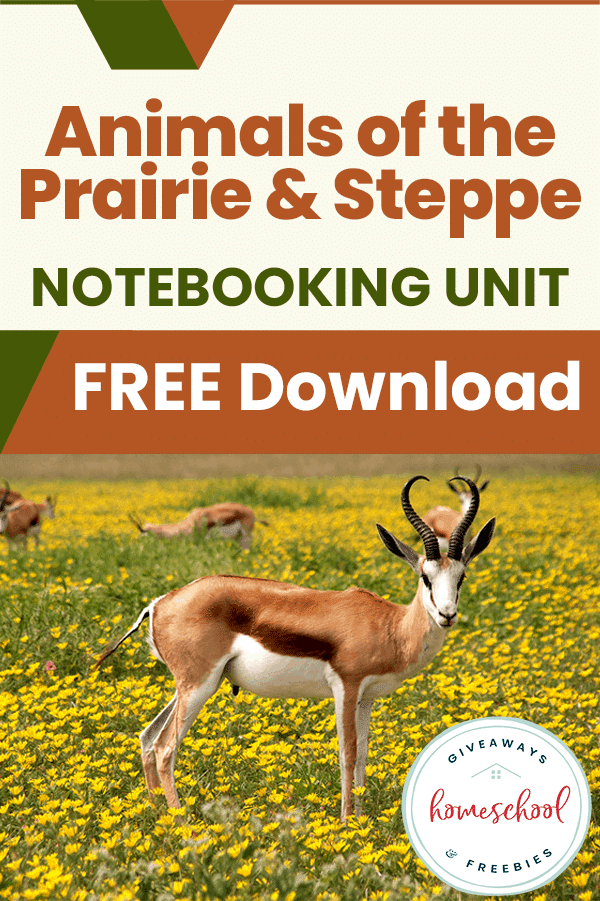 With a little bit of practice, kids learn quickly how to find information about a topic. So, they learn to gather useful information and how to present it.
Facts are easy to find these days through internet websites, documentaries, and library resources. Kids have no trouble learning how to use the internet and finding information.
You will find that sometimes the research is guided, and other times, there are prompts. Either way, the facts are chosen by the student.
These prairie and steppe notebooking pages feature birds and animals of those geographical areas.
Your child will follow the simple prompts for each animal and record the information they find.
There are 33 different animals to research. You'll find pages for anteaters, badgers, coyotes, emus prairie chickens, and many more.
The pages can be used alone or paired with a unit study about prairies or steppes. Use them all or choose just your favorites.
Grab more animal notebooking pages below:
The following two tabs change content below.
Jeannette is a wife, mother and homeschooling mom. She has been mightily, saved by grace and is grateful for God's sovereignty throughout her life's journey. She has a Bachelor in English Education and her MBA. Jeannette is bi-lingual and currently lives in the Tongan Islands of the South Pacific. She posts daily freebies for homeschoolers!
Latest posts by Jeannette Tuionetoa (see all)