Have fun while learning at the same time with these wonderful, fun, and free printable plant and animal cell worksheets for your students to be able to use for learning at home or in a classroom at school.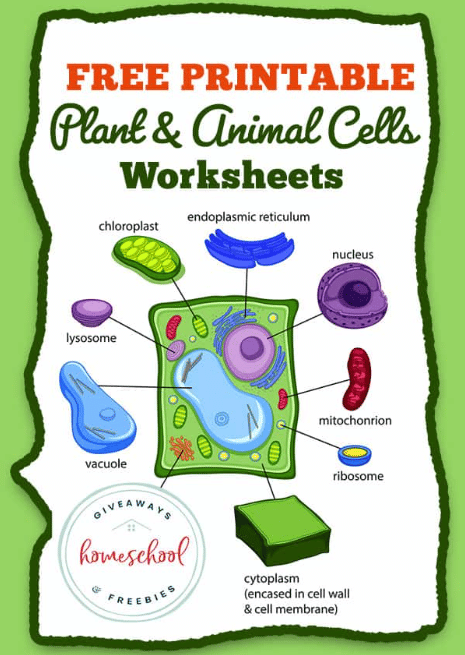 You can easily download and print out these fun and free printable plant and animal cell worksheets to add them to be apart of your current science study lesson plans for teaching your kids at home or in class.
It's important to keep worksheets fun and entertaining for kids that way they will stay engaged and interested in what they are learning and remember more of what they learn.
Included with this free printable pack of plant and animal cell worksheets are pages for labeling parts and cell names, learning the vocabulary that goes with this science, and so much more for your kids to be able to enjoy and learn.
Learning coloring page activities are fun and important for your kids so that they can spend time looking at what they are studying and really pay attention for a while so they are more likely to remember.
Kids of multiple ages will be able to enjoy and take away learning new things from this fun and free printable set of plant and animal cell worksheets which makes it the perfect learning activity for siblings with age gaps to be able to do together.
Check out these links below for more free printable science worksheets.
CLICK HERE for hundreds of free homeschool printables
Be sure to follow the Free Homeschool Printables and Worksheets board on Pinterest!
The following two tabs change content below.
Latest posts by Isa Fernandez (see all)