Have fun teaching your kids all about the classic Bible story of Peter and the coin with this fun and free printable activity worksheet set.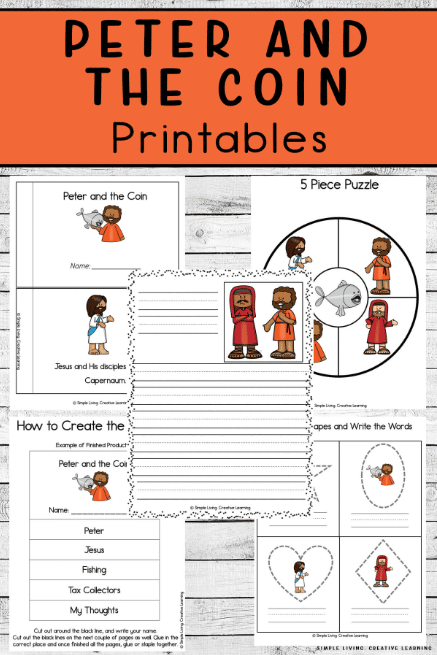 It is so important to teach your kids about the many stories in the Bible so that they may know true history and at the same time develop good understand and moral values.
Make learning about Bible stories fun and easy for younger kids to help them comprehend by using free to print learning activity worksheet packs such as this one for Peter and the coin.
There are over one hundred different Peter and the coin Bible story related activity pages for you and your kids to enjoy and have fun doing together.
These Peter and the coin Bible activity pages are great for younger kids but have no age limit on them which means you can use these pages for helping kids of multiple ages learn and have fun together.
You can use these worksheets as apart of your school or daily Bible devotion plans at home or in a classroom full of a bunch of kids who are learning together. The fact it works for multiple kids and different ages means they're perfect for siblings and friends to share doing together.
These pages are great for teaching kids about the Bible story Peter and the coin while also successfully keeping them busy, entertained, and occupied.
Check out these links below for more free printable Bible pages.
The following two tabs change content below.
Latest posts by Isa Fernandez (see all)