Use these helpful, fun, and free printable periodic table flash cards with your students to add to your current science study lesson plans.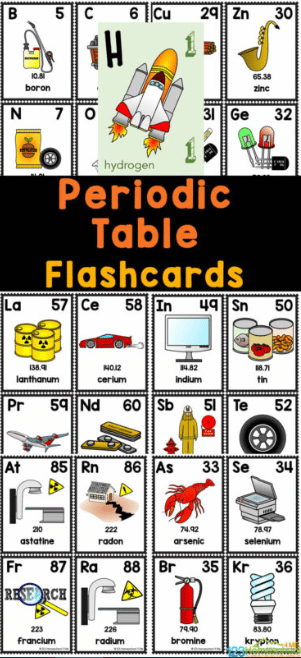 If your kids are learning chemistry at all this year then these helpful and free printable periodic table flash cards are so nice to be able to use to help your students be able to memorize the whole periodic table with ease!
Even if your curriculum doesn't call for making your students memorize the periodic table, it's still an interesting piece of science to be able to learn easily with the help of this free printable flash card set. Once kids memorize things, especially at a young age, they're more likely to remember it for the rest of their lives.
If you have a laminating machine available to use that works then it's best recommended to laminate these flash cards if you have the chance to so that they can last longer and with better durability too.
Easily download and print out these helpful periodic table flash cards for free to be able to use with your students either teaching them at home, or in a classroom setting at school with multiple kids learning at the same time.
Check out these links below for more free printable science worksheets.
The following two tabs change content below.
Latest posts by Isa Fernandez (see all)