If you are doing an animal unit study in your homeschool, you can't leave out peacocks. Use these peacock coloring and tracing pages for your children to enjoy.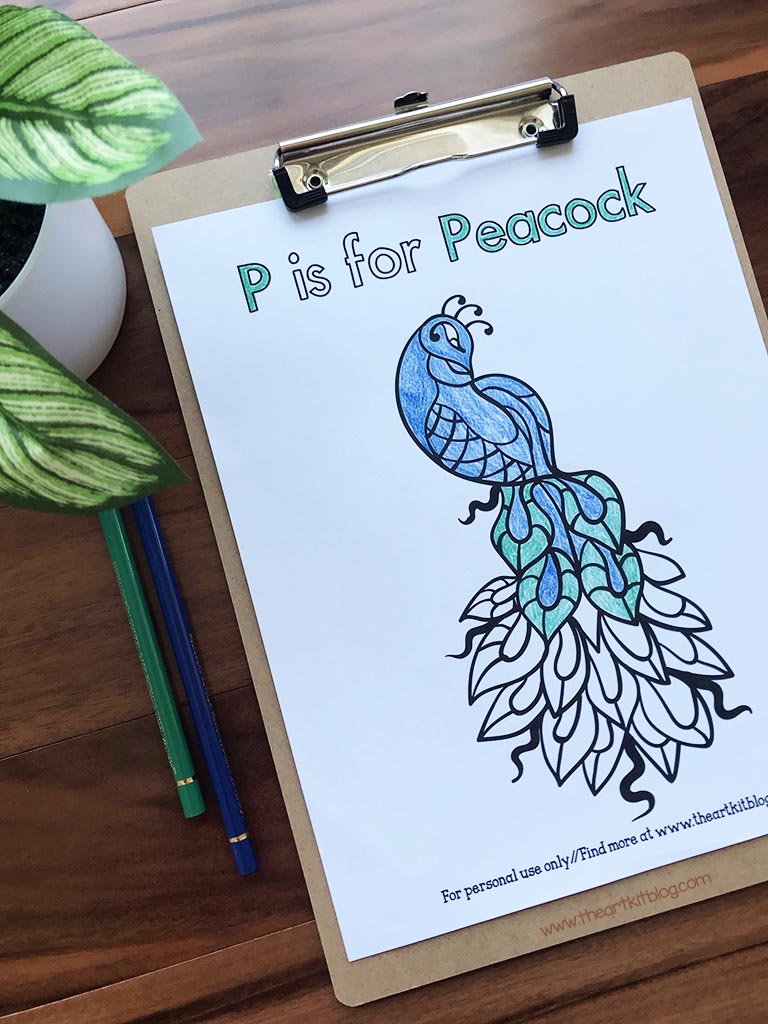 Peacocks are one of the most beautiful birds in God's creation. There are lots of interesting facts to learn about them as well.
Only males are actually peacocks; females are called peahens. Males and females are collectively called "peafowl."
Only the males have big, colorful tail feathers. Even with those heavy tailfeathers, they can fly, and yet, spend most of their time on the ground.
You and your child will enjoy these coloring pages and tracing activities.
There are many different pages to choose from. There are styles for younger and older students alike.
The peacock writing page invites your child to share what they like best about peacocks. There is also space for your child to draw their own peacock.
The tracing pages will help younger students learn that "P" is for "peacock." They can trace print and cursive sentences for practice.
Use the large letter "P" pages for coloring or saltwater playdough mats!
Grab more free tracing worksheets and activities below:
The following two tabs change content below.
Jeannette is a wife, mother and homeschooling mom. She has been mightily, saved by grace and is grateful for God's sovereignty throughout her life's journey. She has a Bachelor in English Education and her MBA. Jeannette is bi-lingual and currently lives in the Tongan Islands of the South Pacific. She posts daily freebies for homeschoolers!
Latest posts by Jeannette Tuionetoa (see all)