Have fun learning using these free to print and easy to download and use owl unit study printables for your kids.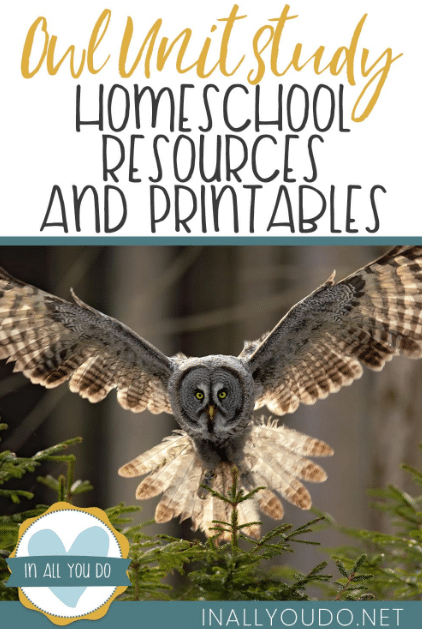 Included with this super fun and free to print owl themed unit study pack of printable worksheets are owl anatomy learning, different types of owls – their names and identifiers, owl crafts easy to do from home, and books about owl recommendations for kids to further their reading.
There are a total of eighteen pages for your and your students to be able to explore together that are included with this super fun and free to print pack of owl unit study learning activity worksheet pages. Figure out which ones you want to use and incorporate in your study lesson plans.
This is the perfect fun and free to print unit study about owls for your animal lover kids to take the opportunity to learn more about these interesting types of animals.
Make learning fun and easy for your students in multiple grades regardless of learning or teaching at home or if you're a school teacher in charge of a larger classroom full of multiple students who are all learning at the same time.
Check out these links below for more free printable unit studies.
The following two tabs change content below.
Latest posts by Isa Fernandez (see all)