Use these simple and easy, also free to print, Abraham Lincoln unit study worksheets for adding to your school lesson plans for teaching your kids in school this year.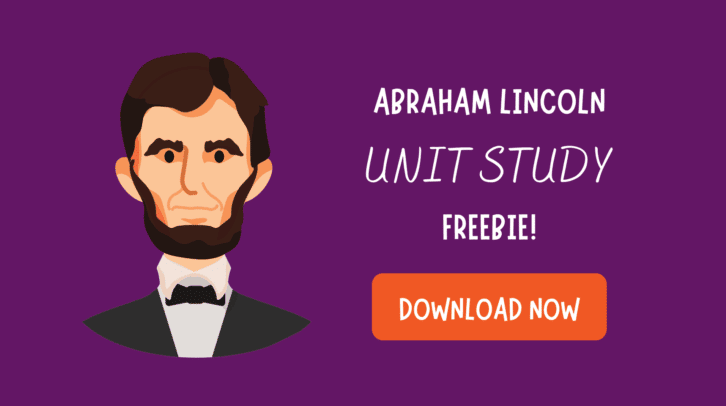 This a great helpful and free to print Abraham Lincoln themed unit study to add to any current history study lesson plans if you're currently going over American history, Presidents of the United States, or other lessons about Abraham Lincoln himself.
Free to print unit study worksheet pages are excellent for teaching and being helpful in more ways than just one. Your kids can learn a lot from free to print unit studies and all at no cost to you.
With Abraham Lincoln's birthday coming up in a few days on February 12th it's a fun time to do a unit study on the man and learn what he did to change and impact the countries history.
Learn all about the sixteenth president of the United States of America with this easy to download and use and also free to print Abraham Lincoln themed unit study that you can apply to your school lesson plans this year. This unit study is perfect for kids in multiple elementary school grades to be able to use which is helpful for teaching multiple kids at once maybe in different grades too.
Check out these links below for more free printable history pages.
The following two tabs change content below.
Latest posts by Isa Fernandez (see all)